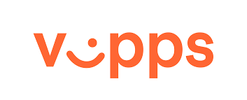 Vipps and Ruter Win Best Payments Partnership at Merchant Payments Ecosystem Awards
Vipps, a leading smart payment company, was awarded the prize for Best Payments Partnership at the Merchant Payments Ecosystem Awards in Berlin. Vipps was nominated by their innovative customer and partner Ruter.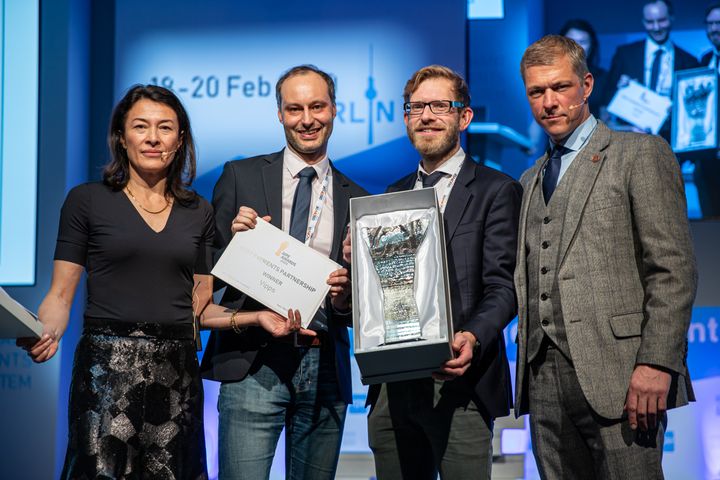 Berit Svendsen, EVP International Business in Vipps said: "This prestigious award truly demonstrates the magic of collaboration at its finest. It stands as a testament to our customer Ruter, and to the entire Vipps organization.We believe this award will help to further raise awareness of Vipps internationally while showcasing the successes we have achieved through collaboration and simplification. As we seek expand into international markets, this prize will further lend to the reputation for reliability and innovation which we have built."
The Merchant Payments Ecosystem Conference is the largest of its kind in Europe. The shortlisted companies for the Best Payments Partnership Award were Vipps, Ppro and Enterpay.
Vipps' representatives Frode Kolvik, the Account Manager responsible for Ruter, and Mario Ek Aparicio, the product manager of Vipps eCommerce, accepted the award at the ceremony yesterday.
Ruter, the public transport authority for Oslo and Akershus in Norway, nominated Vipps for the award. The nomination was based on the growth in the volume of payments Ruter has processed through the Vipps platform, as well as the close collaboration between the product and development teams in both companies to improve the customer experience.
Between 2017 and 2019, the share of Ruter's turnover paid through Vipps has increased from 21% to 33%.
Christian Fjær, head of new channels in Ruter, said: "The partnership between Ruter and Vipps has succeeded and flourished as a result of our shared focus on prioritising simplicity and the customer experience. This focus has led to world class results for both organisations. Ruter has significantly lowered its transaction costs and has a fast growing base of satisfied customers, and Vipps has a relationship with an established merchant in a sector it is seeking to expand in. We look forward to continuing to service our customers through this collaborative approach."
The Payments Partnership Award goes to the best example of a Payments Partnership between any organisations operating in the Merchant Ecosystem. Vippswon this Award for their continuous innovatingapproach to acquiring.
"Back to basics when paying, could have been the moto of Vipps...", says Leon Dhaene, Chairman of the MPE Awards.  
"The Jury appreciated the fact that Vipps created a payment solution as simple as sending an sms, allowing consumers to make payments between each other, as well as small businesses to accept digital payments easily and get rid of cash payments ", Leon adds.
Contacts
Frode Riis Andersen l +47 922 46 335 l frode.riis.andersen@vipps.no

About Vipps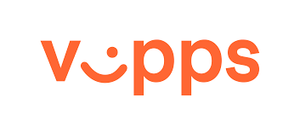 Vipps
Robert Levins gate 5
0154 Oslo
+47 22 48 28 00
https://www.vipps.no
About Vipps
Vipps AS, the leading smart payment company in the Nordic region, was created in 2015 for the purpose of sending money as easily as sending an SMS. Its aim is exciting people every day through the delivery of world-class simplification. The company provides a broad range of payments and identification services. With over 3.6 million users, the company is collectively owned by over 100 banks in Norway and following a hugely successful launch, Vipps has become the Norwegian synonym for sending money to a friend. In 2018, Vipps merged with the national debit card scheme BankAxept and the leading electronic ID, BankID. Just four years after its launch, with a market penetration covering over 80% of the population, Vipps has become the strongest brand in Norway among millennials.

About Ruter
Ruter is the administration company responsible for public transport services in Oslo and the area of Viken that was formerly Akershus. Transport services provided by Ruter includes tram, metro, bus and ferry and are run by operating companies under contracts with Ruter. https://ruter.no/en/about-ruter