No More Walls
Remarks by Ken Hu, Deputy Chairman, Huawei, delivered on 23 May 2019 at the Potsdam Conference on National Cybersecurity (Germany).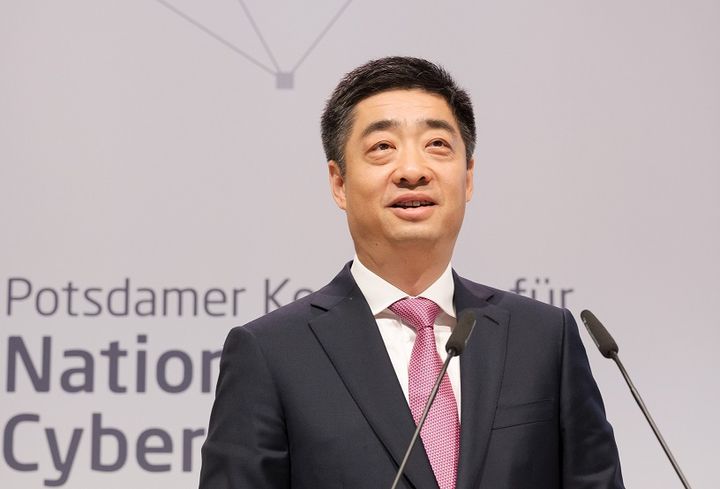 In recent days, restrictions, based on ungrounded allegations, have been imposed on Huawei in order to disrupt our business operations. We believe this behavior is totally unjustified.
In Europe, approximately three-quarters of smartphone users rely on an Android-based phone. Huawei accounts roughly for 20% of this market. Such reckless decisions can cause a great deal of harm to consumers and businesses in Europe.
This sets a dangerous precedent. It goes against the values of the international business community, cuts off the global supply chain and disrupts fair competition in the market. This could happen to any other industry and company in the future if we don't jointly confront these issues.
I am honored to speak at this beautiful campus of the University of Potsdam. When I arrived earlier, I was told that we are at a historic site where the Berlin Wall once stood. This reminded me of the fact that we don't want to see another wall and we don't want to go through another painful experience. Equally, we don't want to build a new wall in terms of trade, we don't want to build a new wall in terms of technology either.
We need an integrated global ecosystem which can help us to promote faster technological innovation and stronger economic growth. Ultimately, it is what we have to rely on in order to maintain prosperity for human society.
About Huawei Norge
Huawei Norge
Rolfsbuktveien 4A
1364 Fornebu
https://www.huawei.com
About Huawei:
Huawei is a leading global provider of information and communications technology (ICT) infrastructure and smart devices. With integrated solutions across four key domains – telecom networks, IT, smart devices, and cloud services – we are committed to bringing digital to every person, home and organization for a fully connected, intelligent world.
Huawei's end-to-end portfolio of products, solutions and services are both competitive and secure. Through open collaboration with ecosystem partners, we create lasting value for our customers, working to empower people, enrich home life, and inspire innovation in organizations of all shapes and sizes.
At Huawei, innovation focuses on customer needs. We invest heavily in basic research, concentrating on technological breakthroughs that drive the world forward. We have more than 180,000 employees, and we operate in more than 170 countries and regions. Founded in 1987, Huawei is a private company fully owned by its employees.
For more information, please visit Huawei online at www.huawei.com or follow us on:

http://www.linkedin.com/company/Huawei  
http://www.twitter.com/Huawei  
http://www.facebook.com/Huawei  
http://www.youtube.com/Huawei