Cooperation between Huawei Technologies and SimulaMet in the SimulaMet Interoperability Lab
SimulaMet has announced a unique industry cooperation in the SimulaMet Interoperability Lab (SMIL) with Huawei Technologies. Through this cooperation, SimulaMet will get access to the latest 5G terminals and basestations and the parties will work together to demonstrate new services and applications possible with 5G.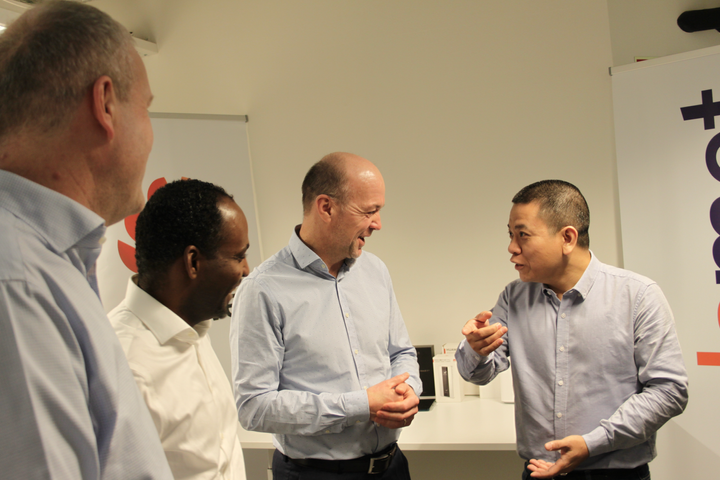 Huawei Technologies is a global leader in cellular infrastructure with a complete range of products from handsets to basestations, network and processing infrastructure and cloud service platforms.
SMIL is an experimental environment for research and innovation related to wireless technologies with focus on 5G and IoT. The lab has been granted dedicated 5G and 4G wireless spectrum from the Norwegian Communication Authority for the laboratory.
SimulaMet and Huawei already participate in the EU H2020 research projects 5G-VINNI together, focusing on building experimental 5G facilities, and the new collaboration enables new research possible with dedicated 5G coverage.
"I am pleased to announce that we are now expanding the collaboration with Huawei Technologies Norway from EU-funded research to hands-on 5G research at our new laboratory at SimulaMet" says Dr. Kyrre Lekve, chairman of SimulaMet. "Huawei is a key player in the technology race for 5G and access to latest generation technologies enable us to perform unique, high-impact research at SimulaMet with interest for operators, infrastructure providers, general society and academia worldwide".
"Huawei is working with leading universities all over the world, and since Norway is an important market for us we are very happy to work with the team of dedicated 5G researchers at SimulaMet and look forward to a win-win cooperation." says Hongqi Huang, CEO of Huawei Technologies Norway. The cooperation with the 5G research group at SimulaMet is part of a wide range of international research cooperation programs with institutions such as Innovation lab at University of Cambridge and the "Polar Code" innovation at Bilkent University in Turkey.
SMIL will extend these efforts and strengthen ongoing experimental activities by offering a hands-on environment for our researchers and collaborators to explore new innovations and perform high-impact research for industry, mobile operators and service providers. SimulaMet is also contributing to the OsloMet curriculum in advanced communication topics and plans to engage OsloMet student resources in experimental work related to emerging 5G services.
Contacts
Dr. Kyrre Lekve, Chairman of SimulaMet, Simula Research Laboratory, kyrre@simula.no, +47 93 42 43 11

Dr. Haakon Bryhni, Research Professor at SimulaMet, haakonbryhni@simula.no, +47 95 22 30 48

Dr. Ahmed Elmokashfi, Head of Department Centre for Resilient Networks and Applications, Research Professor at SimulaMet, ahmed@simula.no, ‭+47 474 52 315

Images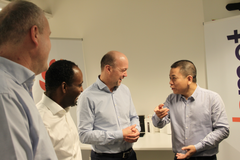 Subscribe to releases from Huawei Norge
Subscribe to all the latest releases from Huawei Norge by registering your e-mail address below. You can unsubscribe at any time.
Latest releases from Huawei Norge
In our pressroom you can read all our latest releases, find our press contacts, images, documents and other relevant information about us.
Visit our pressroom