Three Souls out with new hard-hitting single "Dopamine Activism"
Powerful single from the Norwegian funk-band is out today.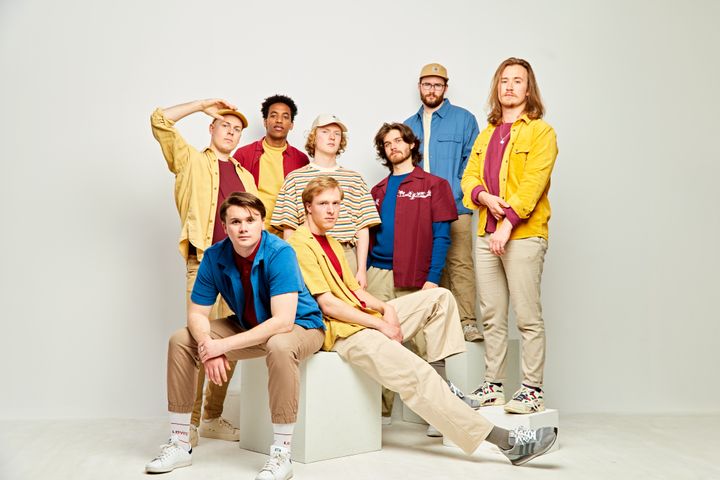 Release: 10/03/23
Artist: Three Souls
Title: Dopamine Activism
ISRC: NOFGG2242080
Record Label: Grappa Musikkforlag
On their new song, Dopamine Activism, the Oslo-based octet Three Souls takes up a theme typical of the time, which many will probably recognize.
The song is about the times you show your support for an important cause by sharing a post on social media, and the short-lived good feeling of sharing a commitment, which often stops right there. Photos that we re-post to avoid feeling like we haven't contributed. Then it's just a matter of sitting back and feeling the dopamine release.
The murder of George Floyd is a good example. The video of the brutal murder initiated a series of demonstrations and riots around the world in 2020. June 2 was dubbed "Blackout Tuesday", and countless people around the world marked the day by posting a completely black photo on Instagram.
Three days later, a march took place from the American embassy in Oslo, down to the Norwegian Parilament where "No justice, no peace" and "I can't breathe" were shouted. In front of Parliament, a number of people held up placards with catchy slogans and knelt for 8 minutes and 46 seconds to mark the then-alleged time it took for Floyd to close his eyes for good.
The demonstration was carefully documented on social media. Showing why you cared and to what extent the event affected you was documented in long emotional posts with strong calls to take up the fight. And so?
"This song is not intended as a moral sermon", the band emphasizes.
"We often feel ourselves that we are in the position that the song speaks against, and not everyone can, or is able to, be equally change-making. But a contribution from us is to write this song, which we hope can inspire more people to take action where they can. Perhaps the conversation can be steered towards what you as an individual can do that actually contributes to change, rather than how you can make it 'look' like you are making a difference", they conclude.
About Grappa Musikkforlag AS

Grappa Musikkforlag AS
Akersgata 7
0158 Oslo
23 35 80 00
http://www.grappa.no/no
Grappa Musikkforlag was established in 1983, and is the oldest and biggest independent record company in Norway. Home of many prestigious labels including Hubro, Simax Classics, Odin, Blue Mood, Heilo, Barneselskapet and Grappa label. Close collaborations with other strong indies, including Rune Grammofon and Drabant. A wide variety of genres includes jazz, folk, classical, contemporary, pop, rock, blues, singer/songwriter – all from Norwegian artists of the highest quality.