THE ROLLING STONES - "GOATS HEAD SOUP" 2020 UTE NÅ!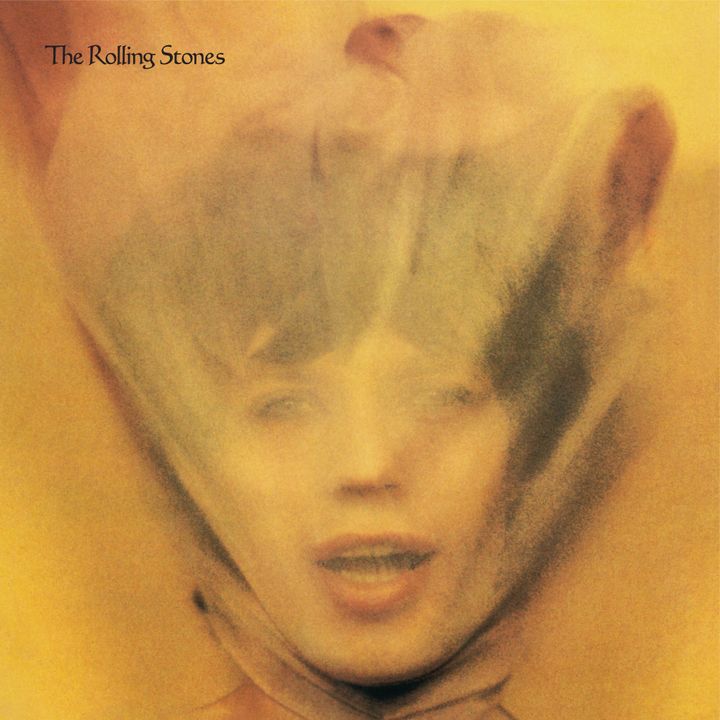 "GOATS HEAD SOUP", THE ROLLING STONES' KLASSIKER FRA 1973, BLE I DAG SLUPPET I MULTIFORMATER OG DELUXEVERSJONER. ALBUMET INNEHOLDER DEMOER, ULIKE LÅTUTDRAG, SAMT DE TIDLIGERE UUTGITTE LÅTENE SCARLET, CRISS CROSS OG ALL THE RAGE.
"Goats Head Soup", The Rolling Stones' klassiker fra 1973 og en verdsatt juvel fra bandets katalog, er nå restaurert til sin fulle prakt og mer til. Som en skattekiste med tidligere uutgitt studio- og livemateriale ble albumet i dag sluppet i ulike multiformater og deluxeversjoner. "Goats Head Soup" er nå tilgjengelig i blant andre firedisk CD- og vinylboksutgaver, i tillegg til at det finnes på alle streaming- og nedlastingstjenester.
Hør "Goats Head Soup" 2020 HER!
The reissue follows the unveiling of never before released "Criss Cross" on July 09 and the highly anticipated release of previously unheard track "Scarlet", a holy grail for any Stones devotee, on July 22. Long-lost "Scarlet", recorded in October 1974, features Jimmy Page and Rick Grech alongside Mick and Keith. The track, which is as infectious and raunchy as anything the band cut in this hallowed era, has been hailed as "a phenomenal piece of rock history", while shooting straight onto the A-List at Planet Rock and already spending more than four weeks on the BBC Radio 2 playlist following last month's release.
A third, newly unveiled song, "All The Rage", which has a wild post-"Brown Sugar" strut and which, in the words of MOJO, "flat out rocks", is released today. "All The Rage" is out now, listen here.
All three newly unveiled tracks also feature on the box sets and deluxe CD and vinyl editions of Goats Head Soup, alongside many more rarities, outtakes and alternative mixes, shedding new light on tracks such as "100 Years Ago", praised by UNCUT as "genuinely striking", and "Hide Your Love", with further unissued mixes by Stones insider and acclaimed producer Glyn Johns.
The box set editions of Goats Head Soup also include Brussels Affair, the 15-track live album recorded in a memorable show in Belgium, on the autumn 1973 tour that followed the album's late August release. This much-sought-after disc, mixed by Bob Clearmountain, was previously available only in the Rolling Stones' "official bootleg" series of live recordings in 2012.
Additionally, the CD and vinyl box sets offer the original ten-track album in 5.1 Surround Sound, Dolby Atmos and Hi-Res mixes, along with the videos for "Dancing With Mr. D", "Silver Train" and "Angie". An exclusive 120-page book, available with the Super Deluxe Boxset, features a remarkable array of photographs, essays by writers Ian McCann, Nick Kent and Daryl Easlea and faithful reproductions of four tour posters from 1973.
Their 11th UK studio album, recorded in Jamaica, Los Angeles and London as their last collaboration with producer Jimmy Miller, Goats Head Soup came in the wake of the Stones' landmark 1972 double album Exile On Main St. The new set was introduced by the single that became one of their most exalted ballads, the endlessly elegant "Angie", completed by Mick Jagger and Keith Richards during a songwriting sojourn in Switzerland. The timeless love song, showcasing Jagger's yearning lead vocal and Nicky Hopkins' beautiful piano motif, topped the charts in the US, where it was certified platinum, and went to No. 1 across Europe, Australia and beyond.
The many other highlights of the album included the majestically brooding opener "Dancing With Mr. D", the lithely strutting "100 Years Ago" and "Star Star", the graceful "Winter" and the exhilaratingly funky, horn-filled "Doo Doo Doo Doo Doo (Heartbreaker)", featuring Mick Taylor's wah-wah lead guitar. Richards' rueful lead vocal on "Coming Down Again" featured another Stones stalwart, saxophonist Bobby Keys.
As titled by Clash, 1973's Goats Head Soup is "a unique album, one that arguably stands as one of their best". Forty-seven years on, the expanded reissues of Goats Head Soup prove that's still true, and then some.
Om Universal Music Norge

Universal Music Norge
Drammensveien 88B
0271 Oslo
+47 22 54 14 00
http://www.universalmusic.no
Universal Music AS er verdens, og Norges, største musikkselskap og representerer blant annet artister som Astrid S, Post Malone, Ariana Grande, The 1975, Onkl P, Shawn Mendes, Lil Halima, The Beatles, Odd Nordstoga, Drake, Imagine Dragons, Seeb, The Rolling Stones m.fl.