Two of Norway´s greatest singers Adam Douglas og Ida Jenshus, is doing their first collaboration with a fantastic Christmas single
Their version of Caroline Spence's "More Than Christmas" is out today!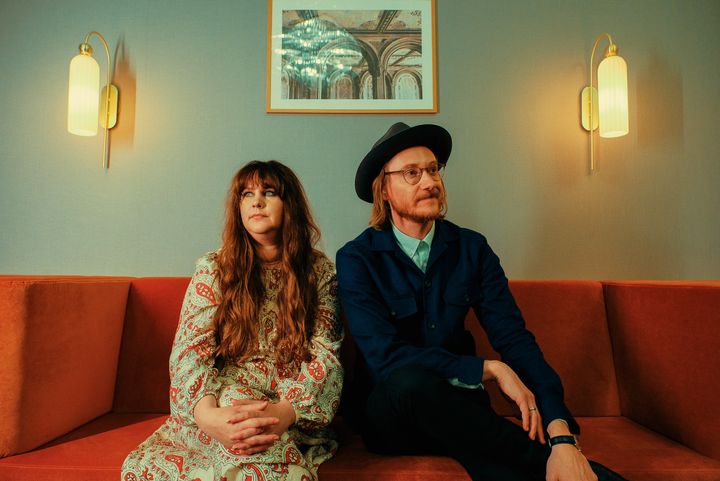 Adam Douglas and Ida Jenshus are doing their first collaboration, and there was no doubt that it was about time. Two of Norway's strongest performers, and two distinctive voices that complement one another - making the their upcoming Christmas single "More Than Christmas" flourish even more. The song was written by the young, promising songwriter Caroline Spence from Nashville, and is a beautiful Americana song that emphasizes the important values ​​of Christmas. Adam Douglas says that it is a song that made a real impression on him, and really spoke to his values.
This year, Adam Douglas has shown himself from many of his different musical sides. His album "Dancing For The Moon", was released on 8 September to much positive attention. He has delivered a number of songs of the highest quality with everything modern blues, roots and Americana has to offer. 
Every Christmas, Norwegian-American Adam Douglas goes on his "An American Holiday" tour around Norway, and it can be said to have become its own kind of Christmas tradition. Adam grew up in Oklahoma, USA and much of his inspiration comes from here - through Howlin' Wolf and Ray Charles' flirtation with country. He mixes soul, gospel, jazz and roots, and after he moved to Norway in 2008, his music has also drawn inspiration from Norwegian mountains and forests. The Chrismas tour-concept is something Douglas started with six years ago, and has given many people new Christmas joy - not least Douglas himself. He says:
- My relationship with Christmas has changed a lot in recent years because of this tour. It's a great way to get through this dark time, and it's become my way of celebrating Christmas. I have also become a father, and now I experience Christmas through my son's eyes and it is very special and has given me a completely new perspective that I really value. It's a time that has been challenging for me in the past, and I know I'm not alone. Using music to get through the dark season in general - that´s meaningful to me!
About us
Grappa Musikkforlag was established in 1983, and is the oldest and largest independent record company in Norway. Home of many prestigious labels including Hubro, Simax Classics, Odin, Blue Mood, Heilo, Barneselskapet and Grappa label. Close collaborations with other strong indies, including Rune Grammofon and Drabant. A wide variety of genres includes jazz, folk, classical, contemporary, pop, rock, blues, singer/songwriter – all from Norwegian artists of the highest quality.