The Norwegian guitarist and composer, Trond Kallevåg, sets sail and explores the stories and mystique regarding the connection between Norwegian and American music and culture.
With a cinematic quality reminiscent of Ry Cooder and Bill Frisell, that could serve as the soundtrack of a Cohen Brothers movie, Trond Kallevåg´s new album draws inspiration from hundreds of thousands of Norwegians who embarked on transformative journeys across the vast ocean.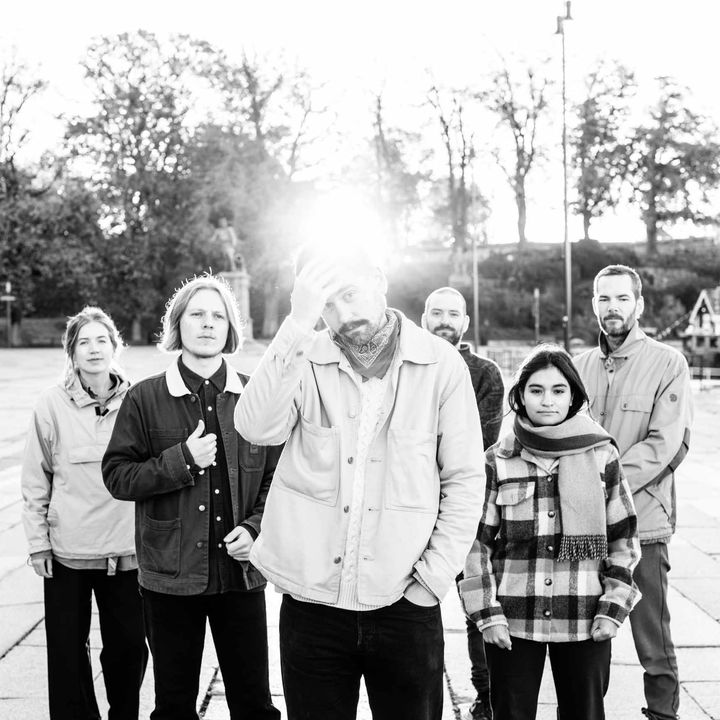 "Amerikabåten," ("The American boat" in English) is Trond Kallevåg's highly anticipated third album following the critical success of "Bedehus & Hawaii" (2019) and "Fengselsfugl" (2021). To bring his stories to life, Trond has assembled a stellar ensemble of esteemed young Norwegian musicians, including Selma French, Daniela Reyes, Håkon Aase, Jo Berger Myhre, and Ola Øverby. These talented individuals, who also boast successful solo careers, are revered figures in today's vibrant Norwegian music scene.
Drawing from Norwegian hymns, old broadside ballads and Americana, "Amerikabåten" builds upon Trond's unique sound, incorporating the vast expanse of American folk music. Trond's guitar serves as a tool for musical expression, providing a melodic foundation and narrative quality that allows fellow musicians to shine. Trond expands his sonic palette, complementing his masterful guitar skills with the haunting melodies of the pedal steel guitar. As with his previous albums, Trond's compositions and meticulous production are integral to his creative process, bringing his artistic vision to life. Composing and mixing all the music himself, Trond's honest and lyrical instrumental expression earning him praise from critics worldwide.
Trond Explains:" "Amerikabåten" explores my deep admiration and fascination for American culture and the transformative journey aboard the America boats, back when countless Norwegians traversed the ocean to America until the mid-20th century. It was a time when the sea provided a liberating sanctuary for individualists and those who didn't conform, including the newly religious and lawless.
My grandparents shared stories of close relatives who ventured to America, resulting in cultural connections, particularly along the Norwegian coastline where I grew up. "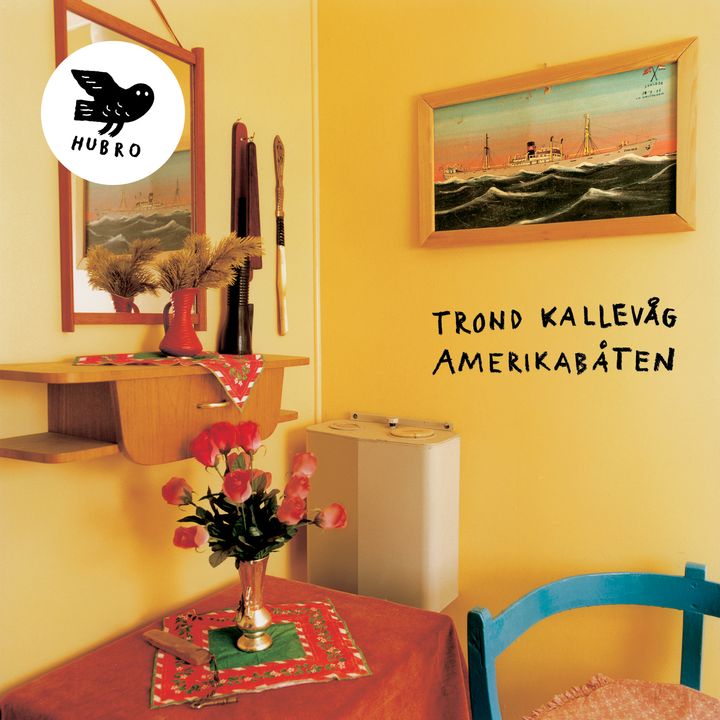 Trond gained a lot attention with his previous Hubro-records. "Bedehus & Hawaii" (2019) Trond's homage to traditional Norwegian music and Polynesian guitar traditions gained international acclaim. The highlight came when Bandcamp, undoubtedly one of the world's largest and most important music platforms, named the album "Bedehus & Hawaii" one of the 15 best international jazz releases of 2019. In their review, they wrote that it was "one of the loveliest recordings to hit store shelves in 2019."
"Fengselsfugl" (2021) unveiled Trond's evocative guitar mastery and compositions, which drew inspiration from traditional Norwegian prison ballads and his own firsthand experiences within the walls of Oslo Prison. The album garnered significant acclaim from critics worldwide, further solidifying Trond's artistic prowess.
Trond Kallevåg's "Amerikabåten", merges traditional Norwegian and American music into a fresh, contemplative and thrilling ride across the ocean with some of Norways finest young musicians."
About Grappa
Grappa Musikkforlag was established in 1983, and is the oldest and largest independent record company in Norway. Home of many prestigious labels including Hubro, Simax Classics, Odin, Blue Mood, Heilo, Barneselskapet and Grappa label. Close collaborations with other strong indies, including Rune Grammofon and Drabant. A wide variety of genres includes jazz, folk, classical, contemporary, pop, rock, blues, singer/songwriter – all from Norwegian artists of the highest quality.