Bjørn Berge delivers a dark and mysterious song - out today!
"Mama Said" is the second single from the upcoming album.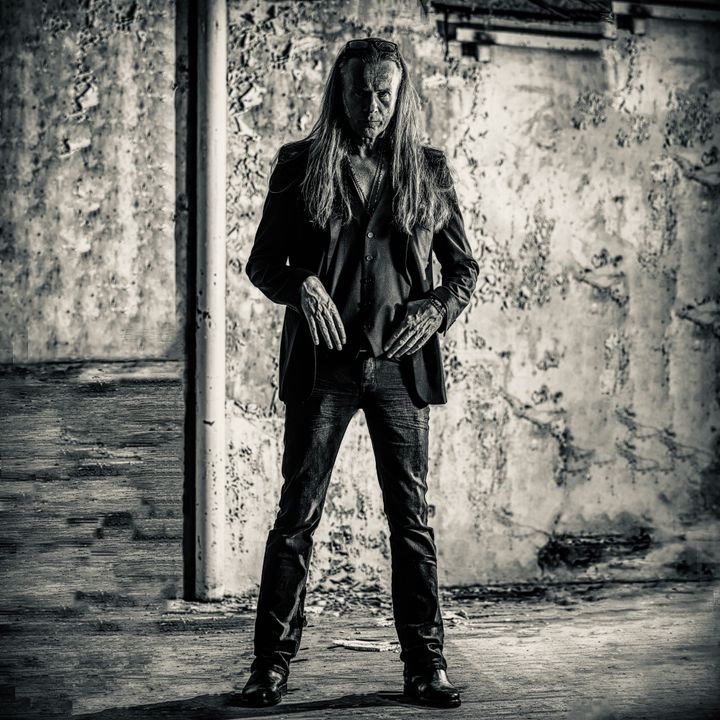 Bjørn Berge has for a number of years proven himself as a unique guitarist, an acoustic genius and a formidable live artist. With his acoustic guitars, he moves mountains and blows the listeners away with hard-hitting arrangements. Berge's fierce and dynamic guitar playing on acoustic guitar travels between blues, rock, funk and ballads. He has previously released 12 studio albums and one live album. In 2001 and 2002 he received the Norwegian Grammy Award in the Blues category, and the Notodden Blues Festival Blues Award in 2001.
In January 2024, he will release a new album, in a dark musical blues landscape. The second single from the upcoming record is a self-composed song called "Mama Said", in which Berge tells a dark, mysterious and rather crazy story. Der Berge talks about learning from his mother that you have to run while you can, and in this context it's about running from a lady - both figuratively and literally.
- The song is based on a funny story about a friend who meets a lady one evening. She turns out to be quite domineering and petty-crazy. When my friend's mother finally gets to meet his lady and gets to know a a little, the mother says; run/stab but you still can! Something he finally did, says Berge with a sly smile.
The arrangements are created spontaneously both backstage and at the concert, but the final arrangements are nevertheless set by testing in front of a live audience. Which is natural, as during his career Bjørn Berge has built up a solid live reputation as a world-class guitarist, which means that he regularly visits major jazz, blues and rock festivals and clubs around Europe and North America. He has previously played, among others, Roskilde Festival(DK), Cisco Ottawa Bluesfest(CAN), Versailles Jazzfestival(FR), Nice Guitarfestival(FR), Basel Guitarfestival(CH), Arezzo Wave Love Festival(IT), Koktebel Jazzfestival(UKR) , Creation of Peace Festival(RUS), Burg Hertzberg Festival(DE), Notodden Blues Festival(NO), Molde Jazz Festival(NO), Skanderborg Festival(DK), Nibe Festival(DK) and many, many more.
The song was recorded at ABC Studio in Etne and recorded by Kjetil Ulland.
About us
Grappa Musikkforlag was established in 1983, and is the oldest and largest independent record company in Norway. Home of many prestigious labels including Hubro, Simax Classics, Odin, Blue Mood, Heilo, Barneselskapet and Grappa label. Close collaborations with other strong indies, including Rune Grammofon and Drabant. A wide variety of genres includes jazz, folk, classical, contemporary, pop, rock, blues, singer/songwriter – all from Norwegian artists of the highest quality.