Espen Berg reveals entirely new facets of his artistry on "Water Fabric". First single out today!
On November 24th, Espen Berg will release a new album where he showcases entirely new facets of himself and his artistry. "Water Fabric" comprises music composed for a handpicked ensemble of six prominent Norwegian musicians with backgrounds spanning jazz, classical, Nordic folk music, and Indian classical music. The album's single, "Circumzenithal," invites you into an expansive and captivating soundscape with melodic elements from various corners of the world.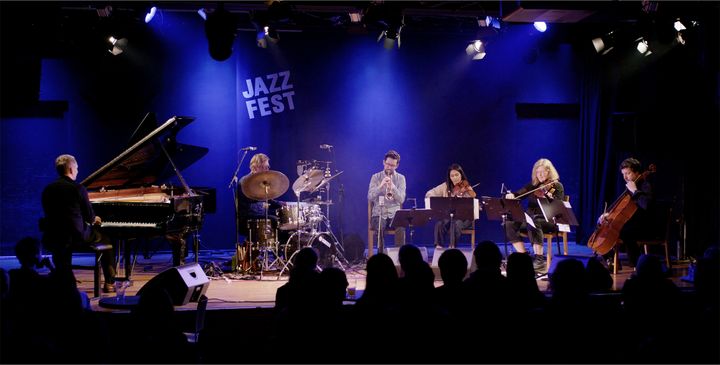 Espen Berg about Circumzenithal:
"The original idea behind 'Circumzenithal' was to give the instruments a somewhat reversed role. Here, the strings act as the engine and groove, while the piano plays melodies alongside the trumpet. 'Circumzenithal arc' is the name of a type of halo that occurs when sunlight hits ice crystals several kilometers high in the atmosphere, and the halo appears as an inverted rainbow - a smile in the sky.
Both the idea and the sound are at times inspired by the music of Daniel Herskedal, who is a close friend of mine and a colleague for 20 years. The melodies in 'Circumzenithal' are composed based on spontaneously composed material, adding spontaneity and rhetoric that I cannot replicate through traditional composition."
Water Fabric was originally commissioned by Jazzfest Trondheim in 2020, in collaboration with Maijazz Stavanger and Oslo Jazzfestival, and was premiered to standing ovations at these three festivals in 2022. The title itself embraces broadly, as an analogy to water in all possible states, textures and shades, and it is borrowed from a piece that Espen wrote back in 2005 and later arranged for string quartet. With Water Fabric he revisits the chamber music format, but this time with maturity and countless experiences richer.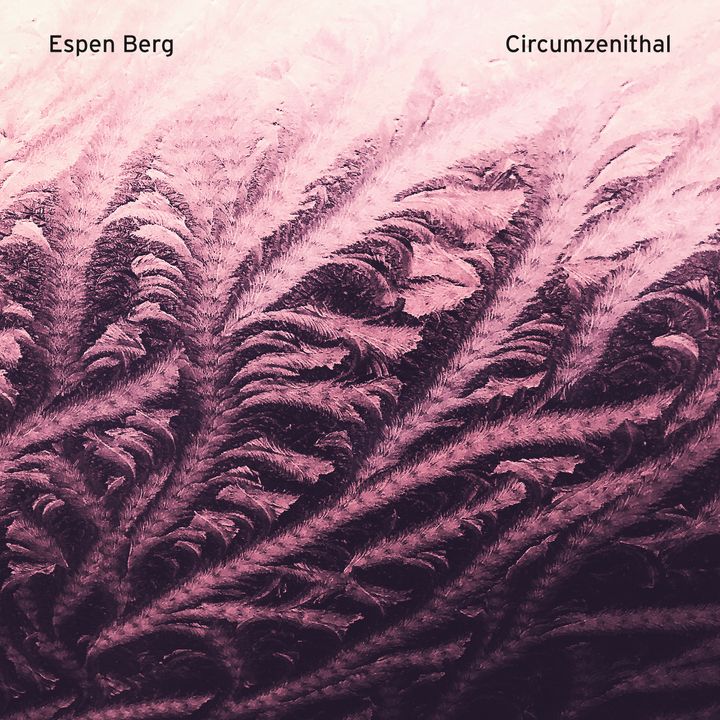 Espen Berg is touring Europe and Asia regularly with Espen Berg Trio, as a solo pianist, with Hildegunn Øiseth Quartet, A Tonic For The Troops, and in a duo with Silje Nergaard. In 2022 he released The Trondheim Concert, which was declared one of the most beautiful improvised solo piano concerts of the last decade by UK Vibe, and appointed a natural and worthy successor to Keith Jarrett's legendary solo concerts by Jazzwise. With his trio he has sold out concert halls in Tokyo, Kyoto, Guangzhou and Athens, and was listed with one of the best releases of 2019 in Downbeat. Espen received Norway's largest jazz scholarship in 2016, JazZtipendiatet, and he is an official Steinway Artist.
About Grappa Musikkforlag
Grappa Musikkforlag was established in 1983, and is the oldest and largest independent record company in Norway. Home of many prestigious labels including Hubro, Simax Classics, Odin, Blue Mood, Heilo, Barneselskapet and Grappa label. Close collaborations with other strong indies, including Rune Grammofon and Drabant. A wide variety of genres includes jazz, folk, classical, contemporary, pop, rock, blues, singer/songwriter – all from Norwegian artists of the highest quality.