Synnøve Brøndbo Plassen: Norway's Emerging Folk Music Sensation Returns with her second album.
Synnøve Brøndbo Plassen, with her exceptional vocal prowess, has quickly become one of the most sought-after young folk musicians in Norway. Today, her second album, "Den Lyse Dag" (The Bright Day), is released on the Heilo label. The album features a collection of calls, tunes, and lullabies that have been used on the mountain farm (setra) for centuries.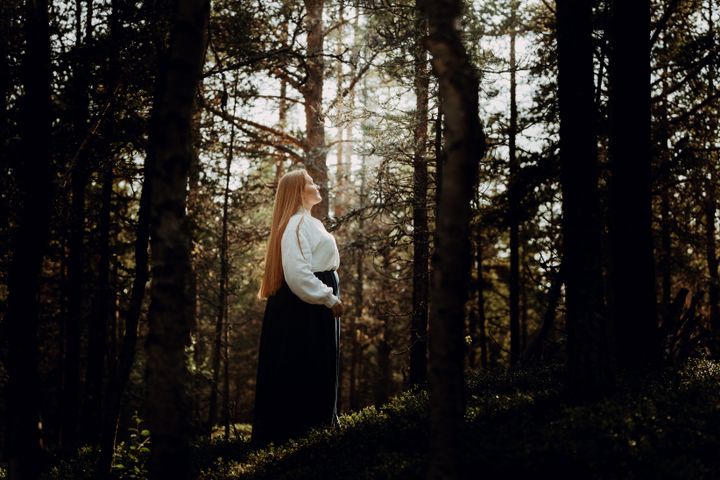 The "budeie," or farming lady, held dominion over the summer farm in Østerdalen, Norway. Her ceaseless toil extended throughout the day, ensuring the well-being of both animals and people as they synchronized their tasks with the sun's celestial journey. These summer farms often find their perch high in the mountains, nestled within idyllic yet weather-beaten terrain.
"The bright day" captures a day in the life of the Østerdalen summer farm. It weaves together traditional vocal music that is intimately tied to this pastoral setting. This melodic tapestry encompasses kettle calls, dance tunes, lullabies, children's ditties, and psalms. Every "budeie" had her own songs and calls that belonged to her own animals. Evenings might invite outdoor dances, while morning psalms harmonize with the chorus of birds heralding the new day. Within this realm, mythical guardians keep watch over the creatures during the night's slumber, their narratives reverberating through the threads of traditional music.
"Today, I carry these melodies within me as a young folk singer, aiming to sustain their vibrancy within contemporary society. The album is structured to mirror the progression of a day on the summer farm, from the first light of dawn to the depths of night." says Synnøve Brøndbo Plassen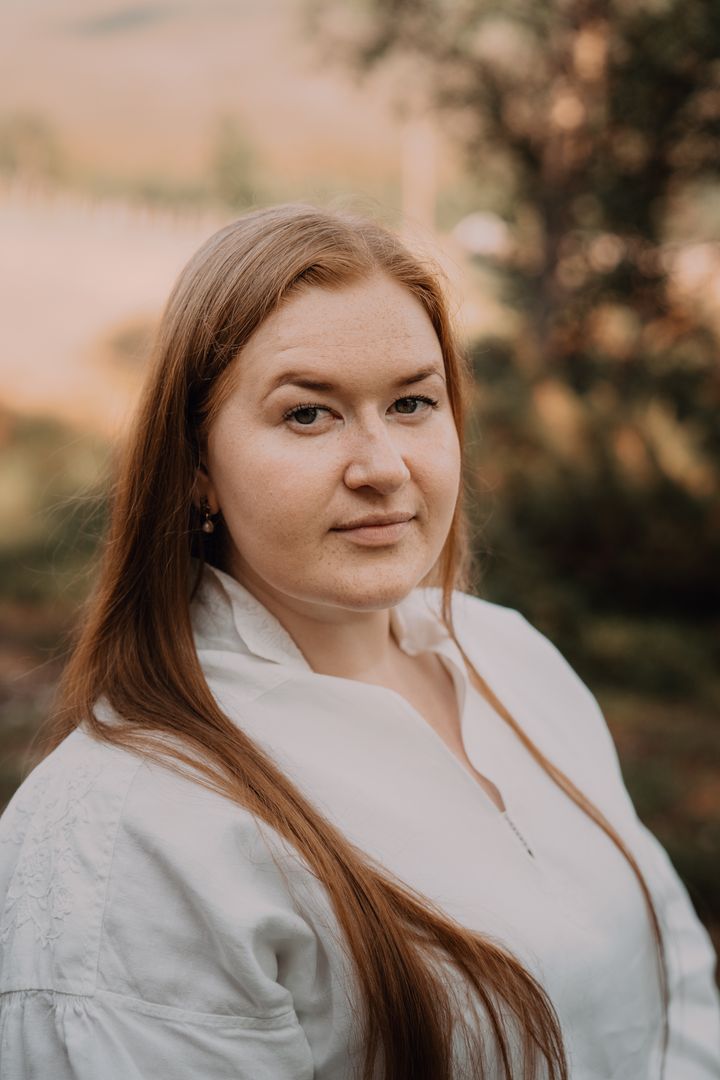 Synnøve Brøndbo Plassen has in a short time become one of the most sought-after young folk musicians in Norway. She is from Folldal in Østerdalen, where she was raised in an environment where folk music seamlessly intertwined with daily life. In 2021, she released her debut album, "Hjemve," which not only earned her the prestigious Folkelarm Prize but also secured a Norwegian Grammy nomination.
She has won the elite-class at Landskappleiken, and the last years she also has accepted numerous talent-scholarships. In 2019 she was chosen as the Hilmar-talent, which is an national talent award for folk music and folk dance. She also has recieved talent-scolarships from Sparebank1, Folldal municipality and Terje Vasskogs memorial fund. The last years she has many good results from competitions in Norwegian folk music and she has been named the best dance musician of the year multiple times.
Possessing a master's degree, she currently resides in Oslo, Norway, where she cultivates her career as a professional folk singer.