Marte Eberson releases her long-awaited unique indie-pop album today!
"Free" is about freedom in many ways, and shows Marte Eberson's distinctive voice as an artist when she is free to make music - free from restriction.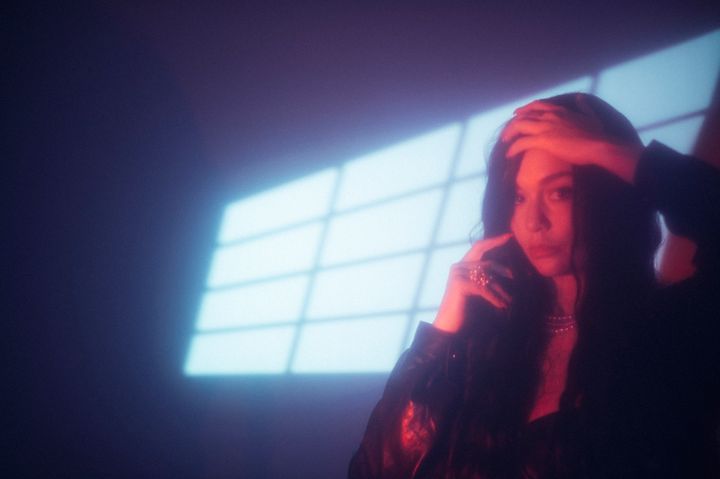 After releasing new music, Marte Eberson has really made her mark as a solo artist. Eberson has been praised both home in Norway and abroad for her dreamy and hard-hitting retro-pop. With a clear identity, both as a keyboardist and singer, she has delivered a number of high-quality songs in her own soundscape. Her unique sound has even been described as something entirely her own, namely: "Marte-pop".
Eberson has an airy and soft vocal, which is placed in a soft synth landscape with retro elements from the 70s and 80s, without losing touch with the modern. Catchy and mysterious, dark and uplifting - Eberson delivers captivating and contrasting songs in a genre-crossing pop universe.
Her long-awaited album "Free" is out today and gives the listener everything from danceable gems to smooth west-coast pop. The dynamic record also has melancholic ballads. It is clear that Eberson has embraced her freedom in many ways, and especially by not committing to one genre or expression. Her sources of inspiration are a good mix of indie rock, soul and hip-hop. Including artists such as Thundercat, Blonde Redhead, Lana Del Rey, Frank Ocean, Men I Trust and Pharell. Marte's indie pop is the result of being free to make music that she herself thinks is fun to make, taking inspiration from many genres and not following any rules.
The freedom in "Free" is also on another level - the themes in the songs often deal with bittersweet love, standing up for yourself and individuality. Eberson says:
- The album as a whole is about a strong desire of wanting to feel free. Free from responsibility, free from duties and free from other people's opinions. These ten songs are small stories that deal with this theme. The last song on the record is the song "The End Of Us" - my conclusion is quite bleak; no matter how hard I try, I can't be in a friendship or a romantic relationship if I can't be free. This is not about disclaiming responsibility, but rather about taking responsibility for oneself and one's own actions. To be free enough to be true to yourself!
Marte Eberson is an active and experienced musician in many genres, both as a keyboardist, singer and songwriter. Marte released her first solo album in 2016, which was received by rave reviews. Her CV is long and she has recieved a number of recognitions and awards.
• In 2012 she received the Sildajazz prize as a solo jazz pianist.
• From 2012-2017 she played in the band Highasakite, which among other things received the Norwegian Grammy for pop group of the year both in 2014 and 2016.
• In recent years, she has, among other things, played in two of Hedvig Mollestad's commissioned works, which also received the Norwegian Grammy in 2020 and 2021 in the Open Class category.
• From 2018-2021, she has released two albums with her father and jazz guitarist, Jon Eberson under the band name Eberson.
• In 2020, she released an album (where Marte mainly wrote all the songs) with the band LÖV. (Marte Eberson, Øystein Skar and Martin Halla)
• In the last 3 years, she has played several duo concerts, in addition to participating on the releases of singer Ane Brun.
About us
Grappa Musikkforlag was established in 1983, and is the oldest and largest independent record company in Norway. Home of many prestigious labels including Hubro, Simax Classics, Odin, Blue Mood, Heilo, Barneselskapet and Grappa label. Close collaborations with other strong indies, including Rune Grammofon and Drabant. A wide variety of genres includes jazz, folk, classical, contemporary, pop, rock, blues, singer/songwriter – all from Norwegian artists of the highest quality.