Weak results in first quarter – cost-cutting to continue
Avinor is continuing its efforts to reduce costs after posting a loss of NOK 46 million in the first quarter. Operating income in the first quarter amounted to NOK 2,587 million, compared with NOK 2,509 for the corresponding period in 2018. A loss after tax of NOK 46 million has been recorded, compared to a loss of NOK 36 million for the corresponding period in 2017.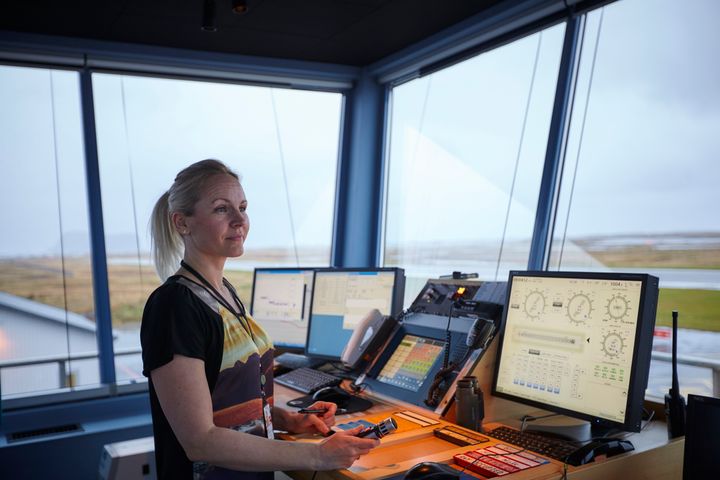 "The first quarter is usually weak in the aviation sector, and this year is no exception. This stresses the importance of continuing our efforts to cut costs and further streamline the business," says Avinor CEO Dag Falk-Petersen.

In keeping with the owner's expectations of "more transport for every penny", Avinor initiated a cost-reduction programme. The programme includes initiatives to reduce both operational and administrative costs. Safe and stable operations are a prerequisite of this.

"The company aims to be a preferred provider in a competitive market and continues its efforts in implementing the adaptations necessary to achieve this goal. Alongside cost reductions, we must maintain our focus on safe and efficient operations and continue our efforts to provide travellers the best possible experience," continues Falk-Petersen.

Competition results in cost-cutting
In 2017, the Storting adopted a white paper on the operations of Avinor, stating that Avinor had to put air traffic control services out to tender. The goal is less expensive and/or better services. As a result of this, air navigation service contracts for Ålesund and Kristiansand airports were set out for competition last year. In February, Avinor's board of directors agreed to award a five-year contract to the Spanish firm Saerco, starting on 1 March 2020. This will save Avinor around NOK 15 million annually.

Good customer service
In March, the international industry organisation for airports, ACI, named Oslo Airport and Bergen Airport as the best in Europe for customer service in their respective categories. Bergen also won the award for the airport with the best progress in customer service in 2018.
Download the interim financial report on Avinor.no: https://avinor.no/en/corporate/about-us/reports/reports
Om The Avinor Group

The Avinor Group
Dronning Eufemias gate 6
0191 Oslo
+47 67 03 00 00
https://avinor.no/en/corporate/about-us/the-avinor-group/about-the-company
Avinor is a wholly-owned state limited company under the Norwegian Ministry of Transport and Communications and is responsible for 44 state-owned airports.


Avinor has taken a leading role in reducing climate gas emissions from the aviation industry, including the development of electric aircrafts and supplying sustainable jet-biojetfuel.


Avinor provides safe and efficient travels for around 50 million passengers annually, half of which travel to and from Oslo Airport.


Over 3000 employees are responsible for planning, developing and operating an efficient airport and air navigation service. Avinor is financed via airport charges and commercial sales.  The air navigation services is organized as ​subsidiary wholly-owned by Avinor. Avinor's headquarter is in Oslo.