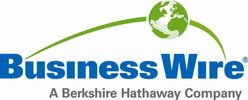 W Green Pay (WGP) - The Global Solution to Greenhouse Gas (GHG) Reduction
W-Foundation (www.gcrfund.org/en/), the philanthropic foundation behind HOOXI campaign, Global Nature Conservation Campaign, introduces W Green Pay (WGP), the ERC20-compliant blockchain, to reward HOOXI app users for their Greenhouse Gas (GHG) reduction efforts.
This press release features multimedia. View the full release here: https://www.businesswire.com/news/home/20180530005620/en/
(Graphic: W-Foundation)
Korean government officials attended and shared congratulatory messages at the "Nation-wide Public Movement to Reduce GHG Emission (HOOXI Campaign)" Declaration and Committee Inauguration Ceremony held at National Assembly in December 2017 and April 2018: Kim, Eunkyung (Minister, Ministry of Environment), Kim, Hyunmee (Minister, Ministry of Land, Infrastructure, and Transport), Jeong, Segyun (Chairman, National Assembly), Choo, Miae (Representative Member, Democratic Party – the ruling party), Im, Jongseong (Member, National Assembly), and many more.
Sustainable business model: Globally first to reward individuals in carbon market
HOOXI app will aggregate the GHG reduction data of individuals, for which Korean government will allocate NEPs (National Emission Permit: trades at approximately US$20 for 1 ton). With revenue from the allocated NEPs traded at the market, HOOXI app will fund its operations and the ongoing market purchase of WGP to reward users.
HOOXI app: Gamification features with instantaneous rewards (WGP)
HOOXI app offers a variety of functional advantages.
First, HOOXI app is a ground-breaking platform digitizing public participation and rewards for GHG reduction efforts.
Second, HOOXI app is a mobile app-based environmental encyclopedia. HOOXI app provides easily executable ways to reduce GHG in everyday life, and information on environmental impacts driven by user participation.
Third, HOOXI app uses artificial intelligence (AI) to analyze the profile of each user and customize missions for their lifestyle, age, gender, occupation. Based on these analyzed information, tailored daily, weekly and monthly GHG reduction missions will be sent to users.
Fourth, HOOXI app incentivizes users through its gamification features. HOOXI app can track users' daily exercise stats as Fitbit does and suggest location-based missions as Pokémon Go's does. Based on their completed mission points, users can track their ranks and compete within and between their groups, i.e. friends, companies, and the entire country.
Fifth, think of the likes on your Instagram posts — we are constantly endeavoring to achieve and be rewarded instantaneously. With its social networking service features, HOOXI app encourages users to get on the app daily to earn rewards.
Using WGP: Shopping, cashback and more
Users can use WGP tokens in different channels. W-Foundation's HOOXI mall and partnered-online and offline retail stores will accept WGP for payment. WGP-affiliated credit card with Korean commercial banks will also be launched, with WGP as a payback system for credit card users.
W-Foundation continues to work on HOOXI app's development as well as WGP's utility. "As more users join, HOOXI app will extract a greater value from the carbon market and enhance WGP's value and liquidity to its holders," said Youree Lee, CEO of W-Foundation.
Subscribe on W Green Pay (WGP) website ( www.wpay.sg ), for promotions and exclusive updates.
View source version on businesswire.com: https://www.businesswire.com/news/home/20180530005620/en/
Contact information
Media Enquiries
W-Foundation
Michael Lee
michael@wfoundation.kr
About Business Wire

Business Wire
24 Martin Lane
EC4R 0DR London
+44 20 7626 1982
http://www.businesswire.co.uk
(c) 2018 Business Wire, Inc., All rights reserved.
Business Wire, a Berkshire Hathaway company, is the global leader in multiplatform press release distribution.