Total refurbishment of Kommunegården municipal centre in Sandvika
AF Gruppen's subsidiary, Strøm Gundersen, have been awarded the contract to refurbish the Kommunegården municipal centre in the town of Sandvika on behalf of Bærum Kommunale Pensjonskasse.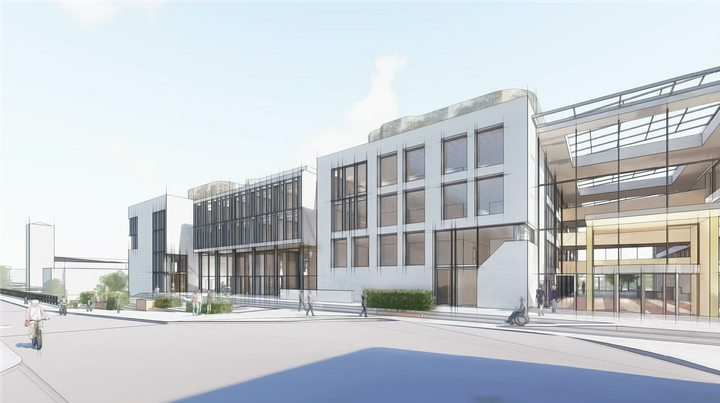 The demolition of existing building stock has already begun as part of a separate contract. Following completion of the demolition process, the building will be stripped down to the concrete slabs and columns. Strøm Gundersen will then begin work on the construction of the new municipal centre.

When complete, the building will have a gross area of approx. 33,500 m2. Following its rebuild, the municipal centre will have a capacity for around 1,300 activity-based jobs. Floor plans and technical solutions will be chosen that provide the municipality with an attractive working environment and a flexible, area-efficient, adaptable and operationally-streamlined building during the lease.

The contract will be carried out as an integrated project contract. The works are divided into 2 phases. Phase 1 is a design period encompassing further development of the preliminary project. Phase 2 encompasses the construction work itself. The contract is valued at approx. NOK 800 million, excluding VAT.
Phase 1 – Interaction pre-project, starting in May 2020 and due for completion in October 2020.

Phase 2 – Interaction implementation, starting in October 2020 and due for completion in December 2022.

- 'The municipal centre is a very important symbolic building for Sandvika, which is why there are such stringent requirements in terms of its climate impact and flexibility as a whole. We look forward to working with Bærum Kommunale Pensjonskasse and their project management team from Insenti on what will be an exciting and comprehensive project,' says Morten Grongstad, CEO of AF Gruppen.
Images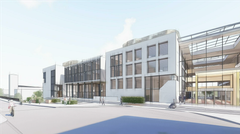 About AF Gruppen ASA
AF Gruppen ASA
Innspurten 15
0603 Oslo
+47 22 89 11 00
https://afgruppen.com
AF Gruppen is a leading contracting and industrial group that was formed by an entrepreneurial spirit and execution capabilities. The group has 5,700 employees and revenue reached NOK 22.5 billion in 2019. AF Gruppen is listed on Oslo Stock Exchange (AFG).
We provide a broad range of services with seven operational business areas: Civil Engineering, Building, Betonmast, Property, Energy and Environment, Sweden and Offshore.