To build Construction City in Oslo
AF Gruppen has entered into a contract with Construction City Holding AS to build Construction City, an industry cluster that will bring together the building, construction and real estate industry in Norway. The contract is valued at NOK 2,676 million, excluding VAT.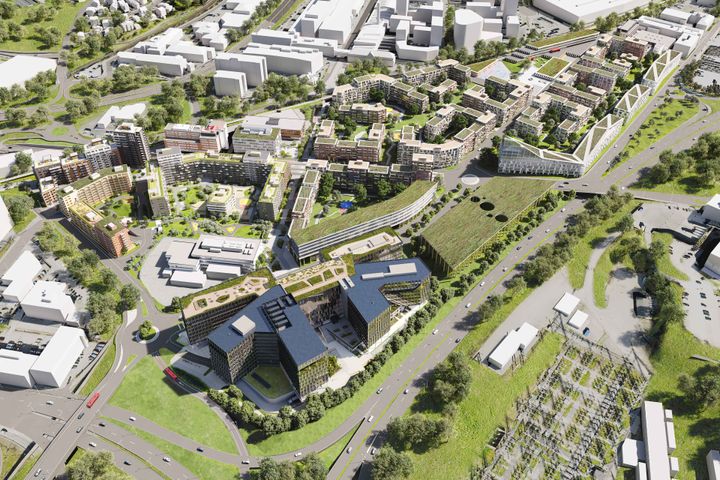 The implementation phase will start up in the second half of 2021 and continue until 2025. The project will be carried out as a turnkey contract with interaction. The project organisation is a working partnership comprising AF Gruppen and Betonmast.
Construction City will be an office building with around 4,500 workplaces at Ulven in Oslo. The building will have a gross area of approximately 78,000 m2 up to 11 storeys, and will have a two-level basement with a gross area of around 25,000 m2, totalling approximately 103,000 m2 (gross area). The contract essentially comprises all structural work, including structural shell, façades, roof structures and internal work, groundworks and foundations. An approved framework permit was granted by the Planning and Building Services in April 2021. The project will be certified in accordance with BREEAM Excellent.
AF Gruppen and Betonmast will establish their headquarters in Construction City and will enter into a 10-year lease that will start upon completion.
"We are very pleased to have entered into the contract to build Norway's new industry cluster for the building, construction and real estate industry. In our future headquarters we will contribute to creating an attractive stage for learning and development and elevate the industry's overall competitiveness by uniting ambitious companies, partners and educational institutions," says Amund Tøftum, CEO of AF Gruppen.
In parallel an agreement has been reached for OBOS Eiendom AS to buy all of AF Gruppen's (20 per cent) and Betonmast Eiendom's shares (10 per cent) in Construction City Holding AS. The transaction will be concluded in Q3 2021.
Images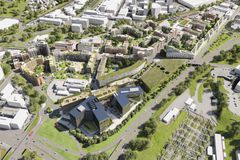 About AF Gruppen ASA
AF Gruppen ASA
Innspurten 15
0603 Oslo
+47 22 89 11 00
https://afgruppen.com
AF Gruppen is a leading contracting and industrial group that was formed by an entrepreneurial spirit and execution capabilities. The group has 5,500 employees and revenue reached NOK 27 billion in 2020. AF Gruppen is listed on Oslo Stock Exchange (AFG).
We provide a broad range of services with seven operational business areas: Civil Engineering, Building, Betonmast, Property, Energy and Environment, Sweden and Offshore.