To build 199 apartments for Selvaag Bolig in Bergen
Selvaag Bolig has signed an agreement through its subsidiary Sandsliåsen Utbygging with LAB Entreprenør, a part of the AF Gruppen, for the construction of 199 apartments in the Sandsli neighbourhood of Bergen.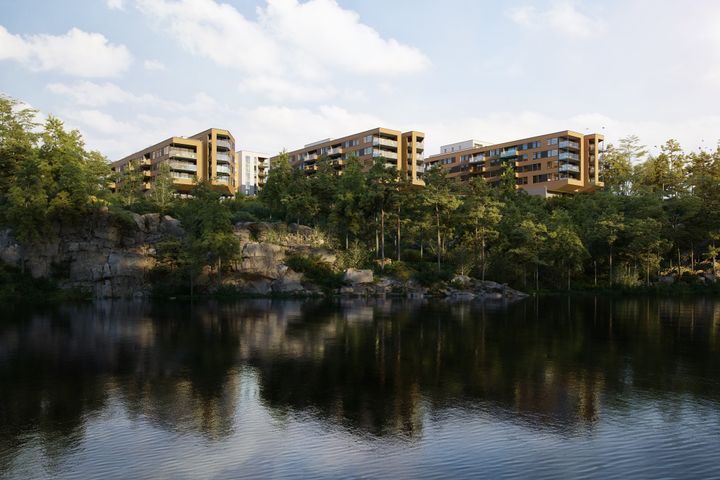 The Sandsli 360 project is divided into 3 construction phases, with the first encompassing 67 apartments which are already on sale and with building work scheduled to begin in May.
Sandsli 360 is split across a total of six buildings in a sunny area with beautiful natural surroundings on the elevation above the Håvardstunvatnet lake in the Fana district. The project is located close to a light rail stop in between the Lagunen Storsenter shopping mall and Bergen Airport. Nearby there are grocery stores, several major employers, hiking trails and fitness centres.
The contract is a turnkey contract with a total value of approx. NOK 404 million, excl. VAT.
Construction work will commence in Q2 2021 and is scheduled for completion in Q2 2024.
Contacts
CEO LAB Entreprenør: Gard Kvalheim, tel. +47 907 54 394

About AF Gruppen ASA
AF Gruppen ASA
Innspurten 15
0603 Oslo
+47 22 89 11 00
https://afgruppen.com
AF Gruppen is a leading contracting and industrial group that was formed by an entrepreneurial spirit and execution capabilities. The group has 5,500 employees and revenue reached NOK 27 billion in 2020. AF Gruppen is listed on Oslo Stock Exchange (AFG).
We provide a broad range of services with seven operational business areas: Civil Engineering, Building, Betonmast, Property, Energy and Environment, Sweden and Offshore.