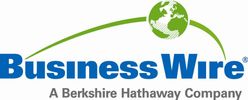 Third Annual CES Unveiled Paris Kicks off this week as the largest CES Unveiled Event Abroad
The Consumer Electronics Association (CEA) ® is returning to France for the third annual CES Unveiled Paris this Wednesday. At more than twice the size of the 2014 event and with more than 50 exhibitors confirmed, the sold-out event will bring innovative technology companies, top press, buyers, industry analysts and key tech influencers together to highlight and review new products and tech trends originating at CES. CES Unveiled Paris will take place from 2-6 PM, on October 21, at the Pavillon Cambon-Capucines in Paris, France.
"It's invigorating to see our Paris event become CEA's largest CES Unveiled event abroad after only three years," said Gary Shapiro, president and CEO, CEA. "The French technology community is a driving force of innovation in the tech world. We look forward to seeing France's leading innovators at CES Unveiled Paris this week."
The event is designated for the press, consumer technology industry analysts, buyers, investors and tech executives. While online registration is closed for the event, attendees may register onsite on the day of the event beginning at 1 PM.
Programming for CES Unveiled Paris will include a CEA Market Research Presentation, a CES press conference, a panel discussion featuring top executives from La Poste, Legrand and Atol focused on tech adaptability in big industry, and conclude with a two-hour exhibition networking reception. Please note that presentations will begin at 2 PM following registration. Doors to the Exhibition Networking Reception will not open until 4 PM following the panel discussion. The event schedule is as follows:
| | | | | |
| --- | --- | --- | --- | --- |
| |   |   |   | |
| 1-2 PM: | | | | Registration |
| 2-2:15 PM: | | | | Welcome Remarks |
| | | | | Philippe Wahl, Chairman and CEO, La Poste Group |
| 2:15-3 PM: | | | | CEA Market Research Presentation |
| | | | | Dr. Shawn DuBravac, CFA, Ph.D., Chief Economist and Sr. Director of Research, CEA |
| 3-3:30 PM: | | | | CES Press Conference |
| | | | | Gary Shapiro, President and CEO, CEA |
| 3:30-4 PM: | | | | Panel Discussion: Retailers' New Paradigm and Challenges |
| | | | | Moderator: François Sorel, Journalist, 01net and BFM |
| | | | | Panelists: |
| | | | | Bruno Barlet, VP France, Legrand |
| | | | | Nathalie Collin, Deputy CEO in charge of Digital Business and Communication of La Poste Group |
| | | | | Fabrice Obenans, Marketing and Communication Director, Atol Les Opticiens |
| | | | |   |
| 4-6 PM: | | | | Exhibition Networking Reception |
| | | | |   |
CES Unveiled Paris expects more than 50 exhibiting companies, including:
New this year, CEA is partnering with La Poste, France's mail service provider, and Business France, a government agency supporting the international development of the French economy. As official partners, La Poste and Business France are committed to bringing innovative technology solutions to legacy industries in France.
CES Unveiled Paris highlights the dynamism of the consumer technology industry, leading up to CES 2016, which will run January 6-9, 2015 in Las Vegas, Nevada. For further information about exhibiting or attending the event, please visit our website.
Note to Editors: The official name of the global technology event is "CES ® ." Please do not use "Consumer Electronics Show" or "International CES" to refer to the event.
About CES:
CES is the world's gathering place for all who thrive on the business of consumer technologies. It has served as the proving ground for innovators and breakthrough technologies for more than 40 years—the global stage where next-generation innovations are introduced to the marketplace. As the largest hands-on event of its kind, CES features all aspects of the industry. And because it is owned and produced by the Consumer Electronics Association (CEA), the technology trade association representing the $285 billion U.S. consumer electronics industry, it attracts the world's business leaders and pioneering thinkers to a forum where the industry's most relevant issues are addressed. Check out CES video highlights. Follow CES online at www.CESweb.org and on social.
About La Poste Group:
La Poste is a limited company in 100 percent public ownership since 1 March 2010 with a unique corporate model structured around five business units: Mail-Parcels-Services, La Banque Postale, The Network La Poste, GeoPost and Digital Services. The Group operates out of 40 countries on 4 continents. La Poste's 17,000 retail outlets make it France's leading local distribution network, each day serving 1.7 million customers. Every year, La Poste delivers 23.5 billion items worldwide (letters, printed ad media and parcels), 6 days a week. In 2013, Le Groupe La Poste generated €22.2 billion in revenues (17.9% outside France) and had a headcount of over 260,000. Le Groupe La Poste's strategic plan, "La Poste 2020: Conquering the Future" outlines its ambitious objective of speeding up development in its five business units and expanding into new territories. La Poste puts human considerations and trust at the centre of customer relations. Greater synergies between its networks, accessible to everyone, everywhere, every day, are helping to make life easier for La Poste's customers. The La Poste digital branch was established in April 2014 and brings together all of the group's digital activities under one roof. It comprises the digital division of La Poste and three BtoB subsidiaries: Docapost (a specialist in the digital transformation of companies), Mediapost Communication (digital media management and data processing) and Start'inPost (an industrial startup accelerator). It employs more than 5,500 people.
About Business France:
Business France is the national agency supporting the international development of the French economy, responsible for fostering export growth by French businesses, as well as promoting and facilitating international investment in France. Business France has 1,500 personnel, both in France and in 70 countries throughout the world, who work with a network of public- and private-sector partners. For further information, please visit: www.businessfrance.fr
UPCOMING EVENTS
CES Unveiled Paris
October 21, 2015, Paris, France
CEA Innovate! - Register
November 8-10, 2015, New York, NY
CE Hall of Fame Dinner - Register
November 9, 2015, New York, NY
CES Unveiled New York - Register
November 10, 2015, New York, NY
CES Unveiled Las Vegas
January 4, 2016, Las Vegas, NV
CES 2016 - Register
January 6-9, 2016, Las Vegas, NV
CEA Winter Break
March 21-24, 2016, Park City, UT
CES Asia 2016
May 11-13, 2016, Shanghai, China
View source version on businesswire.com: http://www.businesswire.com/news/home/20151019005299/en/
Contact information
Consumer Electronics Association
Allison Fried, 703-907-7603
afried@CE.org
www.CE.org
or
Krista Silano, 703-907-4331
ksilano@CE.org
www.CESweb.org
About Business Wire

Business Wire
24 Martin Lane
EC4R 0DR London
+44 20 7626 1982
http://www.businesswire.co.uk
(c) 2018 Business Wire, Inc., All rights reserved.
Business Wire, a Berkshire Hathaway company, is the global leader in multiplatform press release distribution.