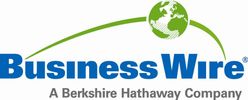 The AGENCY for Virtual Reality for Vodafone Teams up with Amimon to Bring an Ultra-Low Latency Hyper Reality Experience "VR Dome" at CEBIT 2018
Amimon (http://www.amimon.com/), the creators of wireless HD Joint-Source-Channel-Coding (JSCC) technology, and The Agency for Virtual Reality (A4VR) (www.a4vr.com), the international leading agency and pioneer in VR, are partnering to create the journey 4.0 for Vodafone with "VR Dome" at CEBIT 2018 that will take visitors on a thrilling 7 minute time travel throughout history.
The "VR Dome" is a new dimension of Hyper-Reality-Experience, combining the most innovative VR-technologies, interactive storytelling and a mixture of fiction and reality creating new worlds. In small groups and virtual spacesuits, this multi-immersive journey takes you from the beginnings of industrial history to the present, and all the way to the moon in a space-shuttle. This virtually guided experience brings visitors performing actors, personalized faces and mulitsensoric impressions in combination with the newest generation of wireless connectivity. From the very first moment they step into the dome, each visitor can engage with all five senses, and interact with one another and with personalized avatars to experience magical moments.
The "VR Dome" utilizes Amimon's patented wireless video system for transmitting UHD video with zero latency to provide a fully immersive experience in the virtual space. Amimon's system supports multi-user scenarios, such as those used in large location-based VR. Amimon's 3rd generation chipset supports VR resolution of 2K at 90 frames per second as required by the HTC Vive and Oculus Rift headsets, or up to 120 frames per seconds of FHD resolution used in Sony PSVR.
"Curiosity has always been deeply rooted in humans. The fusion of innovative technologies, real sensual experiences and emotional storytelling allows us to transition into new exciting worlds within seconds, visit peculiar destinations – bringing stories alive," says Michael Albrecht and Jan Thiel, founders of A4VR. "Future visions become a reality, because only those who experience and feel it can envision it! We are making the impossible possible! The "VR Dome" combines this perfectly and shows how the wireless connectivity shapes new technical principles for real life experiences. With this campaign, A4VR is building on previous multi-immersive VR-projects like the autonomous, Vodafone Giga Car at CEBIT 2017."
"To create a truly immersive virtual experience, it's essential to mimic real life visual and sound effects without any lagging," says Ram Ofir, CEO of Amimon. "Amimon's zero latency wireless technology is able to provide a true untethered experience, while significantly reducing simulation sickness associated with low frame rate or image delay. With this unique collaboration, we're able to bring our technology to VR Dome for audiences all over the world, to enjoy a breathtaking journey through time."
The "VR Dome" will be exhibited at CEBIT 2018 at Vodafone's booth in front of the pavilion #P33.
About Amimon
Wireless HD video connectivity is creating a revolution in content creation and consumption. AMIMON, a market leader in zero latency wireless HD video, has invented exclusive technology to harness the power of mobile cameras and fixed video sources, to bring HD content to remote display screens or distribution switches. AMIMON's systems utilize its core technology to deliver convenience and flexibility to create, transmit and view content on remote devices with the highest image quality. AMIMON is headquartered in San Jose, California, with offices in Raanana Israel; Tokyo, Japan; and Taipei, Taiwan.
About A4VR – The AGENCY for Virtual Reality
The Agency for Virtual Reality is an international leading agency and pioneer in the field of virtual reality, based in Düsseldorf, Germany. Creating a unique combination of creative storytelling and virtual reality technologies with multi immersive components such as smells, temperatures, movements and real-world objects in the physical world. Hereby A4VR creates magical brand experiences for companies such as Vodafone, Coca-Cola, Pro. 7 and SOS Children's Villages. The team of professional VR evangelists, content and real-time producers, creative project managers, digital strategists and live communications experts focuses on individual interdisciplinary 360 ° labs and successfully combines conception with development, production and realization. With the newest technical possibilities, the team brings together Realtime-VR-technology, Full-Body-Motion tracking, wireless content transfer, Motion platforms and a lot more: Creating a world within the world, blurring the boundaries between reality and fiction. The observers are being touched with all their senses so that they can open up to this out of the-ordinary and visionary experience. For more information: www.a4vr.com.
To view this piece of content from cts.businesswire.com, please give your consent at the top of this page.
View source version on businesswire.com: https://www.businesswire.com/news/home/20180613005905/en/
Contact information
Company Media Contact:
Ilit Gluska, +tel: 972-558895272 (cell)
Blonde 2.0 for Amimon
ilit@blonde20.com

About Business Wire

Business Wire
24 Martin Lane
EC4R 0DR London
+44 20 7626 1982
http://www.businesswire.co.uk
(c) 2018 Business Wire, Inc., All rights reserved.
Business Wire, a Berkshire Hathaway company, is the global leader in multiplatform press release distribution.