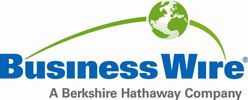 SIGOS: Digital Experience - 120 mobile network operators from 60 countries meet in Nuremberg
For more than 10 years, SIGOS has been inviting mobile network operators from all over the world to the annual telecommunications conference. After venues such as Düsseldorf, Berlin, Munich, Beijing, Kuala Lumpur, etc., this year's multi-day conference took place at the Nuremberg convention centre.
This press release features multimedia. View the full release here: https://www.businesswire.com/news/home/20180723005282/en/
SIGOS conference panel discussion - photo: www.uwe-niklas.com
Over 120 network operators and telecommunications companies from over 60 countries worldwide came together to talk about the latest innovations in areas such as network quality, performance, 5G, IoT, roaming, and telecommunications fraud detection solutions.
Dr. Ulrich Maly, Lord Mayor of the City of Nuremberg, welcomed the international audience in his opening speech and explained:"...when we talk about mobile communication, then we talk about people and their needs that are and should be the focus of attention".
Adrian Scrase, CTO of the European Telecommunications Standards Institute, underlined the importance of international cooperation between industry and governments to achieve ambitious goals such as 5G, the smart city – not only safely but also successfully.
In numerous lectures, panel discussions and workshops, representatives of leading network operators and international companies discussed how they use SIGOS solutions in the existing 3G, 4G network technologies and how they will use them in the future in 5G networks. An important core element here is the strategy discussion on new successful business models and innovative areas of use.
Adil Kaya, CEO of SIGOS GmbH, stated that: "Mobile radio has become an integral part of our lives. More and more people worldwide are using network services. The way in which they are used is subject to constant change and great innovative power. SIGOS is the world market leader for active test solutions and enables network operators worldwide to ensure best quality mobile communication".
With over 400 guests, the conference is the largest telecommunications conference in this field worldwide.
About SIGOS:
With its headquarters in Nuremberg, Germany, SIGOS has been offering its customers active test solutions for securing network quality and services via mobile networks (apps) since 1989. In addition to end-to-end test solutions, the portfolio includes the largest roaming test system with a test infrastructure in almost every country in the world, as well as solutions for detecting network fraud.
SIGOS is the leading provider worldwide, with over 450 network operators in 156 countries, including the top 100 mobile networks, as well as over 600 enterprise customers.
The original source-language text of this announcement is the official, authoritative version. Translations are provided as an accommodation only, and should be cross-referenced with the source-language text, which is the only version of the text intended to have legal effect.
View source version on businesswire.com: https://www.businesswire.com/news/home/20180723005282/en/
Contact information
SIGOS GmbH
www.sigos.com
Press contact: Bjorn Koetz
press@sigos.com
About Business Wire

Business Wire
24 Martin Lane
EC4R 0DR London
+44 20 7626 1982
http://www.businesswire.co.uk
(c) 2018 Business Wire, Inc., All rights reserved.
Business Wire, a Berkshire Hathaway company, is the global leader in multiplatform press release distribution.