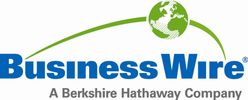 Sigfox Expands Its Global Network to 45 Countries
Today Sigfox, the world's leading IoT service provider, announced that 5 new countries have joined its global network, bringing the total number of countries in the network to 45. The network currently serves around 803M people and covers 3.8M km2. With these latest additions, Sigfox is on track to achieve its aim of extending the network across 60 countries and regions and reaching 1 billion people in 2018.
This press release features multimedia. View the full release here: http://www.businesswire.com/news/home/20180208005772/en/
To view this piece of content from mms.businesswire.com, please give your consent at the top of this page.
(Graphic: Sigfox)
The following operators will become Sigfox's exclusive strategic partners, responsible for deploying the network in their territories, developing the Sigfox ecosystem and establishing strong support channels to address all verticals:
Asia :
Europe :
Middle East :
Rodolphe Baronnet-Frugès, Executive Vice President Operators at Sigfox, said: "We're very excited to welcome these 5 new operators to the growing Sigfox family. We have already started to collaborate with them to expand the power of the LPWAN and strengthen our ecosystem. It's another major step that reinforces our strong, unique position in the IoT market. These new partnerships take us a step closer to our goal of creating a worldwide network able to support business both locally and globally, thanks to an extensive network of business partners."
Sigfox's reliable, global network provides energy-efficient and cost-effective connectivity, allowing companies to generate additional revenues, by not only improving their performance but creating new business models too.
The national rollout will begin in Q1 2018 and include initially all urban and industrial areas and main transport/communications systems. It will bring new opportunities to a vast number of industry sectors, from supply chain, transportation and energy management, to oil and gas, food, agriculture, pharmaceutical and telecare solutions, where Sigfox is already collaborating with other companies. Local operators will play a key role in the development of the IoT industry going forward, accelerating adoption among universities and start-ups, and enriching Sigfox's ecosystem.
For more information on Sigfox please visit our corporate website or find us on Twitter or LinkedIn.
About Sigfox
Sigfox is the world's leading IoT service provider thanks to its global network that connects billions of devices to the Internet while consuming as little energy as possible, as simply as possible. Sigfox's unique approach to device-to-cloud communications addresses the three greatest barriers to global IoT adoption: cost, energy consumption, and global scalability.
Today, the network is present in 45 countries and on track to cover 60 by 2018. With millions of objects connected and a rapidly growing partner ecosystem, Sigfox empowers companies to move their business model towards more digital services. Founded in 2010 by Ludovic Le Moan and Christophe Fourtet, the company is headquartered in Labège near Toulouse, France's "IoT Valley". Sigfox also has offices in Paris, Madrid, Munich, Boston, San Francisco, Dubai, Singapore, Sao Paulo and Tokyo.
To view this piece of content from cts.businesswire.com, please give your consent at the top of this page.
View source version on businesswire.com: http://www.businesswire.com/news/home/20180208005772/en/
Contact information
Press:
Lucía Guzmán
PR & Content Manager
Lucia.guzman@sigfox.com
About Business Wire

Business Wire
24 Martin Lane
EC4R 0DR London
+44 20 7626 1982
http://www.businesswire.co.uk
(c) 2018 Business Wire, Inc., All rights reserved.
Business Wire, a Berkshire Hathaway company, is the global leader in multiplatform press release distribution.