Shell, BKK and Lyse in alliance for offshore wind
Shell, BKK and Lyse aim to lead in the Energy Transition of Norway and join forces to develop offshore wind power. The three companies will together apply for licenses in both fields that are being opened for development, Sørlige Nordsjø II and Utsira Nord.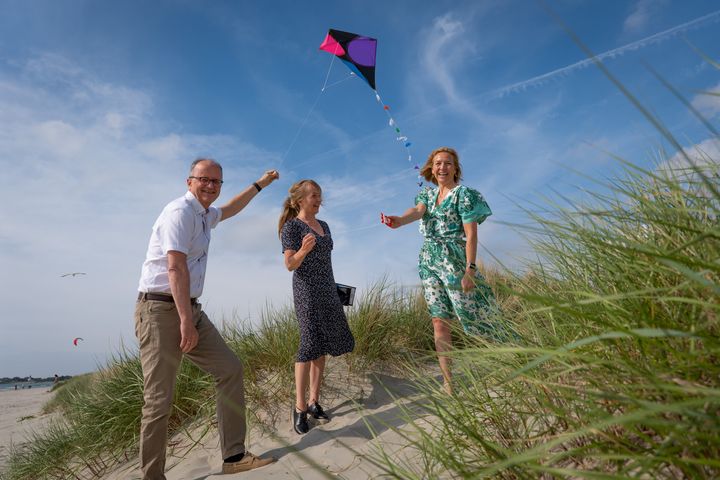 - We are establishing an industrial partnership with ambitions to play a key role in the shift to cleaner energy. Through this, we can trigger growth of jobs in a new and sustainable part of the Norwegian energy sector. Together we bring the best of global and local expertise into a joint project. We aim to be a compelling applicant to the offshore licenses, says Marianne J. Olsnes, Managing Director of A/S Norske Shell.
Shell has been an industrial player in wind power for over 20 years, with on- and offshore wind projects in Europe, USA and Asia.
Solid alliance
The three companies recently signed the agreement forging their alliance, and work to prepare the two applications are well under way. The partnership has great ambitions. It sees Sørlige Nordsjø II, located on the border of Danish waters, as ideal for a connection to continental Europe. Both fields are challenging with regards to technology and development solutions, but the partnership represents competence and capacity that has moved the limits of what has been seen as possible before.
- We see Norway as interesting both in the perspective of supplying enough renewable energy to Europa and to develop floating offshore wind solutions that can become commercially viable. To us, Lyse and BKK are also valuable partners in a global context, with expertise in hydropower and grid infrastructure, says Hessel de Jong, Shells General Manager for Offshore Wind in Europe.
Great opportunities for Norwegian suppliers
Norwegian authorities open for an offshore wind power generation of 1500 MW at Utsira Sør and 3000 MW at Sørlige Nordsjø II. While the latter challenges existing technology for bottom-fixed solutions, the first demands innovation in floating technology.
- We have not pre-selected any technologies or suppliers. Our projects represent great opportunities for the Norwegian offshore industry, which is world-class when it comes to innovation, quality and safety. The global market for offshore wind is growing rapidly and we aim to be a platform where Norwegian suppliers can develop competitive advantages to succeed in international tenders, says Eimund Nygaard, CEO of Lyse.
Interaction between wind and hydro
As utility companies, BKK and Lyse have deep expertise in renewable energy production, development of complex infrastructure and are adept at energy trading – also utilizing the interconnectors between Norway and the rest of Europe.
- The two forms of renewable power – wind and hydro – complement each other perfectly. The North Sea has one of the best wind resources in the world. When this produces, we can hold back the water in our reservoirs. In calm periods, we can cover the demand for power by phasing in hydro-production. We wish to contribute to the electrification of the oil and gas industry and connect the offshore wind potential of the Southern North Sea to relevant markets in Europe. The interaction between offshore wind and hydropower will be an advantage for us, says Jannicke Hilland, CEO of BKK.
Facts about the partners
Shell
Shell aims to become a net-zero emissions company within 2050 and has ambitions to be a global end-to-end supplier of clean energy to consumers and businesses. With the new partnership, Shell seeks to progress its plans to be a driving force also in renewable and clean energy production in Norway. The company builds on deep technological and commercial knowledge as well as a global marketing organization. Shell discovered Troll, the largest gas field in Norway and built the Troll A platform – still the largest construction that has ever been moved by man. Norske Shell has its main office in Stavanger and is operator of fields that will deliver gas from Norway for decades to com. Shell has approximately 80 000 staff in more than 70 countries – and has been present in Norway for 109 years.
BKK
BKK is the largest company in the renewable sector in the western part of Norway and the 4. largest hydropower producer. BKK owns 38 hydropower plants and also has the responsibility for important infrastructure as electricity grid, fiber cables, distributed heating and charging in its region. BKK is owned by Statnett and 17 municipalities and municipal utilities. The company has over 1200 employees and is headquartered in Bergen.
Lyse
Lyse is the third largest hydropower producer in Norway. The company has become a national player in fiber based broad band and deliver products and services under the trademarks Altibox and Smartly. Lyse has experience from complex infrastructure projects, including international interconnectors. Lyse is owned by 14 municipalities in Southern Rogaland. The company has over 1300 employees and is headquartered in Stavanger.
Video (in Norwegian Only) with short interviews with the leaders of the three companies. (Produced by Shell) Media are free to use this – or parts of it. The video will be published on company social media channels from 12.00 Thursday June 17.
Contacts
Communication Manager Jan Soppeland, Norske Shell tlf. +47 936 12 222
Communication Advisor Svein Ove Søreide, BKK tlf. +47 902 03 995
Communication Manager Peter Schwarz, Lyse tlf. +47 404 54 082

Images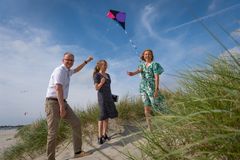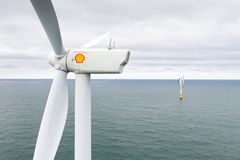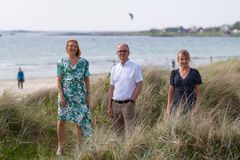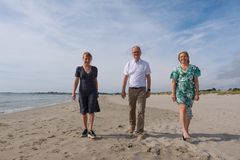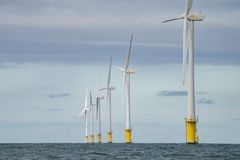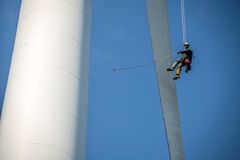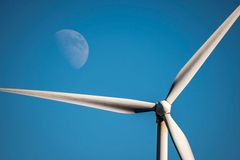 About Lyse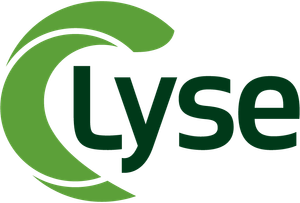 Lyse
Breiflåtveien 18
4017 Stavanger
+47 51 90 80 00
http://www.lysekonsern.no
Lyse er et norsk konsern med virksomhet innenfor områdene energi, telekommunikasjon og infrastruktur.
Lyses televirksomhet består av de heleide digital-TV og internettleverandørene Altibox AS og Altibox Danmark AS samt eierskap i en rekke fiberselskap over hele Norge. Altibox leverer internett og digitale underholdnings- og nytte-tjenester til husholdninger og bedrifter i Norge og Danmark, primært levert over fibernett.
I september deltok Altibox i Nkoms frekvensauksjon og kjøpte 5G-frekvenser i 2,6- og 3,6 GHz-båndet for til sammen 844 millioner kroner. 
Lyse-konsernet startet sin virksomhet 1. januar 1999, men har røtter mer enn 100 år tilbake i tid. Selskapets aksjonærer er 14 kommuner i Sør-Rogaland.  
Subscribe to releases from Lyse
Subscribe to all the latest releases from Lyse by registering your e-mail address below. You can unsubscribe at any time.
Latest releases from Lyse
In our pressroom you can read all our latest releases, find our press contacts, images, documents and other relevant information about us.
Visit our pressroom