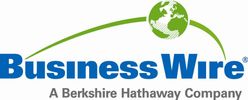 Scientist.com Partners with UK-based BioIndustry Association (BIA)
Scientist.com, the world's largest marketplace for outsourced scientific services, today announced a partnership with the BioIndustry Association (BIA), the UK's national trade association for innovative bioscience enterprises. The partnership will allow BIA members to access the Scientist.com marketplace, connect with global experts and purchase custom research services required for drug R&D.
"We are proud to make the services offered on Scientist.com's award-winning marketplace available to BIA members that participate in our BIA Business Solutions Programme," stated BIA CEO, Steve Bates. "Our dedicated BIA marketplace will help our members save time and money by streamlining the entire R&D process. It will provide access to the latest innovation and a global platform for members to showcase their world leading services."
The BIA plays an integral role in the development and commercialisation of UK-based therapeutics and works to influence government to ensure the best possible biotech ecosystem for companies to grow and scale in the UK. BIA members will now receive the added benefit of an online marketplace to meet their sourcing needs. Scientist.com brings together over 2,600 pre-qualified CROs onto one digital platform and makes it easy for researchers to connect with technical experts, design custom experiments and then purchase without legal or finance delay.
"The BIA Business Solutions Programme is the UK's largest cost-savings program in the biosciences sector, helping its member companies get volume-based discounts, competitive terms and other benefits on research products and services," said Kevin Lustig, PhD, Scientist.com's CEO and Founder. "Scientist.com enables BIA member scientists in the UK to connect with thousands of pre-qualified contract research organizations (CROs) and rapidly create and purchase custom research services."
Learn more about Scientist.com at UK Bioscience Forum 2018, which is scheduled for Thursday 18 October at the Queen Elizabeth II Conference Centre, Westminster, London.
About Scientist.com
Scientist.com is the world's leading marketplace for outsourced research. The marketplace simplifies the entire research sourcing process, saving time and money and providing access to the latest innovative tools and technologies while maintaining full compliance with an organization's procurement policies. Scientist.com operates private enterprise marketplaces for most of the world's major pharmaceutical companies, many top biotech companies, VWR and the US National Institutes of Health (NIH). Since its founding in 2007, Scientist.com has raised more than $33 million from Leerink Transformation Partners, 5AM Ventures, Heritage Provider Network, Bootstrap Ventures and Hollywood producer Jack Giarraputo among others. Visit scientist.com to learn more.
Join Scientist.com on social media: YouTube, LinkedIn, Twitter, Facebook, Google+ and Instagram.
About the BIA
Established over 25 years ago at the infancy of biotechnology, the BioIndustry Association (BIA) is the trade association for innovative enterprises involved in UK bioscience. Members include emerging and more established bioscience companies; pharmaceutical companies; academic, research and philanthropic organisations; and service providers to the bioscience sector. The BIA represents the interests of its members to a broad section of stakeholders, from government and regulators to patient groups and the media. Our goal is to secure the UK's position as a global hub and as the best location for innovative research and commercialisation, enabling our world-leading research base to deliver healthcare solutions that can truly make a difference to people's lives. For further information, please go to www.bioindustry.org and twitter.com/BIA_UK
View source version on businesswire.com: https://www.businesswire.com/news/home/20181003005161/en/
Contact information
Scientist.com
Sean Preci
Director of Communications
+1 858 455-1300 ext. 401
marketing@scientist.com
or
BioIndustry Association
Ed Sexton
Senior Communications Manager
02076302196
esexton@bioindustry.org
About Business Wire

Business Wire
24 Martin Lane
EC4R 0DR London
+44 20 7626 1982
http://www.businesswire.co.uk
(c) 2018 Business Wire, Inc., All rights reserved.
Business Wire, a Berkshire Hathaway company, is the global leader in multiplatform press release distribution.