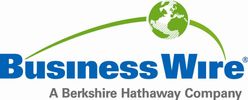 Science Exchange Appoints Two New Executives to Accelerate Growth
Science Exchange, the leading marketplace for outsourced R&D™, has appointed senior team members Rob Mihalko as Vice President of Marketing and Alex Slater as Vice President of Business Development and General Manager Europe. Both executives, reporting to Science Exchange CEO Elizabeth Iorns, Ph.D., will add to an already talented management team that is driving industry-leading solutions to improve the quality and efficiency of scientific research around the world.
This press release features multimedia. View the full release here: https://www.businesswire.com/news/home/20180614005633/en/
Rob Mihalko, Vice President of Marketing, Science Exchange (Photo: Business Wire)
Rob Mihalko is a leading expert in business commerce and procurement and has extensive experience in successfully implementing go-to-market strategies for business-to-business marketplaces on a global scale. As VP of Marketing, Mihalko will be responsible for Science Exchange's worldwide marketing activities. He will lead the way in aligning Science Exchange's brand and product positioning with global marketing programs to boost awareness, sales and adoption of the company's industry-leading R&D marketplace.
Prior to joining Science Exchange, Mihalko was Global Vice President of Solution & Customer Marketing for SAP Ariba, where he led marketing and product initiatives that transformed SAP Ariba into the world's leading procurement and business commerce company. He also has held several senior marketing, product and finance roles with leading technology companies, including Microsoft, and was a management consultant with A.T. Kearney, advising senior executives on strategy, sourcing and supply chain transformation initiatives.
"I'm delighted to have joined such a passionate and mission-driven team at Science Exchange," said Mihalko. "I'm looking forward to helping the company build on its leadership position in the outsourced research market and support its growth in new verticals and geographies."
As a VP of Business Development and General Manager Europe, Alex Slater will be spearheading Science Exchange's continued expansion into the European market. Slater brings 23 years of business development experience within contract research organizations to Science Exchange, spanning the entirety of drug discovery, from basic research to clinical development. He has also led business development teams in Europe and Asia for Covance and, most recently, was the VP Global Business Development at Eurofins Pharma Discovery Services.
In his new role, Slater will provide key leadership and support of Science Exchange's business development and expansion efforts in Europe. He will work with the global business development team to stimulate provider and researcher recruitment and expand the European support team that will give researchers the personalized scientific support they expect.
"From my initial interactions with Elizabeth Iorns and the team at Science Exchange, I was impressed by their passion and commitment to simplifying researchers' access to the services they need," said Slater. "I look forward to working with such a driven team and helping expand the company's European presence."
"We work in a rapidly changing environment, and so it's critical for us to hire people that share our ambitious vision and have the expertise to help us execute it successfully," said Elizabeth Iorns, CEO of Science Exchange. "I'm thrilled to be welcoming our two new team members, who each bring vast experience to Science Exchange, and I look forward to working closely with them in our mission to enable scientific breakthroughs through connections."
About Science Exchange
Science Exchange is the world's leading and most secure platform for outsourced research, providing large R&D organizations with the fastest path from discovery through development and commercialization. Science Exchange includes an efficient source-to-secure platform for ordering 6,000+ services from a network of more than 2,500 qualified outsourced research providers, all with pre-established contracts in place that protect client intellectual property and confidentiality. The platform increases access to innovation and improves productivity, freeing scientists from administrative tasks and delays associated with sourcing, establishing and managing service provider contracts. Additionally, the Science Exchange enterprise program enables large R&D organizations to consolidate research outsourcing spend into a single strategic relationship, driving efficiency, improving transparency and oversight, and delivering cost savings. Since being founded in 2011, Science Exchange has raised more than $58 million from Norwest Venture Partners, Maverick Capital Ventures, Union Square Ventures, Collaborative Fund, Index Ventures, OATV, the YC Continuity Fund, and others. For more information, visit www.ScienceExchange.com. Follow the company on Twitter @ScienceExchange.
View source version on businesswire.com: https://www.businesswire.com/news/home/20180614005633/en/
Contact information
Science Exchange
Gursatya "Guru" Singh
Director of Scientific Content
marketing@scienceexchange.com
About Business Wire

Business Wire
24 Martin Lane
EC4R 0DR London
+44 20 7626 1982
http://www.businesswire.co.uk
(c) 2018 Business Wire, Inc., All rights reserved.
Business Wire, a Berkshire Hathaway company, is the global leader in multiplatform press release distribution.