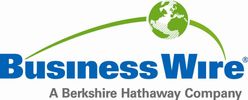 Piraeus Bank Executes Capital Enhancement Plan
In response to recent press reports, Piraeus Bank would like to stress that it is executing a capital enhancement plan, as already communicated to the investment community since May 2018, post the successful conclusion of the 2018 EU-Wide Stress Test conducted by the European Central Bank.
The plan is comprised of specific initiatives and actions which are publicly disclosed. The Bank has made progress concerning the implementation of said plan, as per its Q2.2018 financial reporting.
In parallel, Piraeus Bank monitors the debt capital markets to identify the right timing for the issuance of Tier 2 non-dilutive capital instrument included in the plan, in order to improve its capital buffers. Such issuance remains subject to market conditions, in coordination with the competent supervisory authorities.
The capital ratio of Piraeus exceeds the relevant regulatory thresholds and, in addition, the Bank remains committed to actions that will strengthen its balance sheet and enhance its capital base, building capital buffers for the future.
At an operational level, the Bank has gone through a fundamental transformation in the past year in terms of management, governance, risk and controls functions. Its liquidity and asset quality profile has tangibly improved, e.g. loans to deposits ratio stands at 92%, ELA use has been eliminated, the Bank's covered bond programme has been assigned an investment grade, NPE decrease exceeds €5bn in the past 12 months, while efficiency gains have accelerated, in line with 2018 guidance for a 6% operating costs decrease.
View source version on businesswire.com: https://www.businesswire.com/news/home/20181003005613/en/
Contact information
Piraeus Bank
George Papaioannou
Head of Press Office
+30694 4626825
or
Powerscourt
Sofie Brewis
+44 (0) 20 3328 9387
About Business Wire

Business Wire
24 Martin Lane
EC4R 0DR London
+44 20 7626 1982
http://www.businesswire.co.uk
(c) 2018 Business Wire, Inc., All rights reserved.
Business Wire, a Berkshire Hathaway company, is the global leader in multiplatform press release distribution.