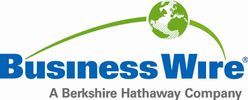 Piraeus Bank, Alongside 27 Banks of UNEP FI, Launch the Principles for Responsible Banking
Today at its Global Roundtable in Paris, UN Environment Finance Initiative (UNEP FI) and 28 banks from around the world are launching the Principles for Responsible Banking for global public consultation. Together the banks represent over USD 17 trillion in combined assets, and CEOs from 12 of the banks will attend the launch.
Piraeus Bank is the only Greek Bank, among the 28 banks, which actively contribute to the development of these Principles. Piraeus Bank Chief Executive Officer, Christos Megalou, participated in today's international meeting, declaring showing his support of the new Principles along with the CEOs of the 27 international banks.
The Principles are now entering a six-month global public consultation period before they will be signed by banks from around the world at the United Nations General Assembly in New York in September 2019.
The Principles will define the banking industry's role and responsibilities in shaping a sustainable future. By committing to the new framework, banks will be aligning their business with the objectives of the Sustainable Development Goals (SDGs) and the Paris Climate Agreement.
Satya Tripathi, Assistant Secretary-General, UN Environment said: "The global banking industry is stepping up to the sustainability challenge. I'm optimistic we'll see a realignment of business practice – one that embraces the fact that green and socially responsible business is the best business."
Piraeus Bank Chief Executive Officer, Christos Megalou said: "We endorse the Principles, because we believe that responsible relations with our customers, shareholders, employees and society at large give us a competitive advantage in building trust, supporting sustainable development and restarting the Greek economy. These Principles resonate with the values of Piraeus Bank and strengthen the organization's culture, founded on accountability, meritocracy and transparency."
View source version on businesswire.com: https://www.businesswire.com/news/home/20181126005478/en/
Contact information
George Papaioannou, Piraeus Bank
+30 210 3288830
Sofie Brewis, Powerscourt
+44 (0) 20 3328 9387
About Business Wire

Business Wire
24 Martin Lane
EC4R 0DR London
+44 20 7626 1982
http://www.businesswire.co.uk
(c) 2018 Business Wire, Inc., All rights reserved.
Business Wire, a Berkshire Hathaway company, is the global leader in multiplatform press release distribution.