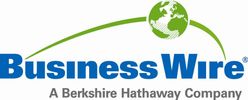 Norsk Titanium Marks Milestone in U.S. Production
Norsk Titanium (NTi), the world's first FAA-approved supplier of aerospace-grade, additive manufactured, structural titanium components, announced today a major milestone in qualified production. NTi's Plattsburgh, New York Development and Qualification Center (PDQC) site was officially added to Boeing's Qualified Producers List (QPL) on May 1 and initiated qualified production on May 15 by manufacturing its first part under the Boeing contract. This milestone is a culmination of recent company successes including certification under AS9100D and the October 2017 dedication of PDQC by New York Governor Andrew Cuomo.
"We could not be prouder of our Plattsburgh, New York production operations as they put another stake in the ground for the continued success of Norsk Titanium and the state of New York," said NTi's Chief Operating Officer Tamara Morytko. "Receiving this qualification from Boeing, now qualifying two NTi sites for production across the globe, is a true vote of confidence in our service, quality and disruptive RPD™ technology."
PDQC, which currently houses nine of NTi's proprietary Rapid Plasma Deposition™ (RPD™) titanium printing machines, is the product of the partnership between NTi and the state of New York, as well as the advancement of technology that originated in Norway. The Norwegian facility, the Engineering and Technology Center, continues to operate qualified and approved RPD™ Machines. PDQC will produce aerospace components for Boeing and other aerospace manufacturers.
"Norsk Titanium's continued expansion in production as well as facilities is great news for the local economy and the North Country's advanced manufacturing sector," said Empire State Development President, CEO and Commissioner Howard Zemsky. "The NTi team continues to deliver on their commitments to this area and we look forward to continued growth in the future."
In 2017, Norsk announced its first production order from Boeing Commercial Airplanes for the manufacture of 3D-printed structural titanium components for the 787 Dreamliner. This past summer Norsk announced a 60 percent expansion of the PDQC facility, located less than a half mile from the future site of the Norsk Titanium Production Center.
While titanium 3D printing has grown over the years, Norsk has developed breakthrough technology that takes it to the next level. Norsk's proprietary RPD™ process uses titanium wire with plasma torches to print titanium structural components on an industrial scale. RPD™ has demonstrated it can be used to produce large structural parts weighing over 100 lbs. RPD™ is also 50-100 times faster than powder-based systems and uses 25-50% less titanium than incumbent forging processes. This technology is applicable to aviation, space, transportation, oil & gas, and maritime.
For more information on NTi, visit norsktitanium.com. Norsk Titanium will have a display of its RPD™ technology at the upcoming Farnborough International Airshow 2018, July 16-20.
About Norsk Titanium AS
Norsk Titanium AS is the world's pioneering supplier of aerospace-grade, additive manufactured, structural titanium components. The company is distinguished in the aviation industry by its patented Rapid Plasma Deposition™ (RPD™) process that transforms titanium wire into complex components suitable for structural and safety-critical applications. Norsk Titanium is a tier-1 supplier to Boeing and is committed to cost-reducing aerostructures and jet engines for the world's premier aerospace manufacturers. RPD™ is the world's first FAA-approved, 3D-printed, structural titanium, delivering substantial lead-time and cost savings for aerospace, defense, and commercial customers. www.norsktitanium.com
View source version on businesswire.com: https://www.businesswire.com/news/home/20180618005346/en/
Contact information
Griffin Communications Group
Lauren Quesada, 832-864-7224
Lauren@griffincg.com
About Business Wire

Business Wire
24 Martin Lane
EC4R 0DR London
+44 20 7626 1982
http://www.businesswire.co.uk
(c) 2018 Business Wire, Inc., All rights reserved.
Business Wire, a Berkshire Hathaway company, is the global leader in multiplatform press release distribution.