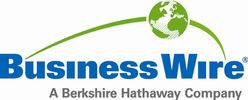 Noble® Continues to Elevate Patient Access with Launch of Its Innovative YpsoMate® Training Device Platform
Noble, the global leader in medical device training solutions, patient onboarding strategies and multisensory product development for the world's top pharmaceutical brands, unveiled today a new injection training platform based on 1 mL and 2.25 mL YpsoMate devices to help improve patient onboarding and health outcomes.
Given that 49 percent of patients prescribed injection-based therapies do not receive training in a healthcare providers' office and 90 percent of treatment information is forgotten in a week, it's important for brands to take a holistic approach to ensuring patients are familiar and confident with using their device, understand their condition and treatment plan and remain adherent to therapy. Noble's training and onboarding solutions accomplish just that by providing patients with an assortment of educational support tools and materials to make up for any treatment, learning and other gaps they may experience.
"As part of our commitment to improving the patient journey and ensuring access to best-in-class, top-quality training devices, we've taken a proactive approach to developing this new injection training platform," said Jeff Baker, CEO of Noble. "While the new platform looks exactly like the real device, it is different in that it incorporates a host of innovative core device features and capabilities developed to give patients a hyper-realistic simulated injection experience."
Noble's convenient, forward-looking YpsoMate training platform – which centers on a resettable, pre-tooled core device with a variety of plunger speed options – benefits brands by delivering superior quality, faster speed to market (including utilization in clinical trials and commercial launch planning) and no capital tooling expense. Meanwhile, users will benefit from having a comprehensive, engaging training and onboarding system that provides HCPs with an in-office resource for educating patients and offers patients an in-home solution for multi-use practice sessions and interactive firsthand training on demand.
"Through research we've found patients with training devices were more engaged and practiced more prior to an injection than those without a trainer," adds Baker. "With longer periods of time between self-injections, giving patients the ability to have refreshers prior to injecting will reinforce user confidence with correctly using a device. We believe empowering patients to be more engaged with managing their health will lead to improvements in adherence and health outcomes."
About Noble
Founded in 1994, Noble® is the global leader in medical device training solutions, patient onboarding strategies and multisensory product development for the world's top pharmaceutical brands and biotechnology companies. Focused on driving innovation, Noble works closely with brand, device and commercialization teams to develop turnkey solutions that improve onboarding and adherence, bringing value to clients and patients alike. For more information, please visit www.GoNoble.com.
View source version on businesswire.com: https://www.businesswire.com/news/home/20190501005110/en/
Contact information
To learn more about this new platform and how we can make a difference for your brand contact:
Joe Masci
Executive Director of Business Development, Noble
JMasci@GoNoble.com
For media inquiries: Darrell Crone, 888-933-5646 x163
About Business Wire

Business Wire
24 Martin Lane
EC4R 0DR London
+44 20 7626 1982
http://www.businesswire.co.uk
(c) 2018 Business Wire, Inc., All rights reserved.
Business Wire, a Berkshire Hathaway company, is the global leader in multiplatform press release distribution.