Nine short runway airports to be closed temporarily for commercial traffic
Avinor has decided to close nine short runway airports (STOL airports) temporarily for commercial traffic from Wednesday 18 March. This is done to enable displacement of personnel and equipment to other airports. Emergency preparedness for ambulance aircraft will be available.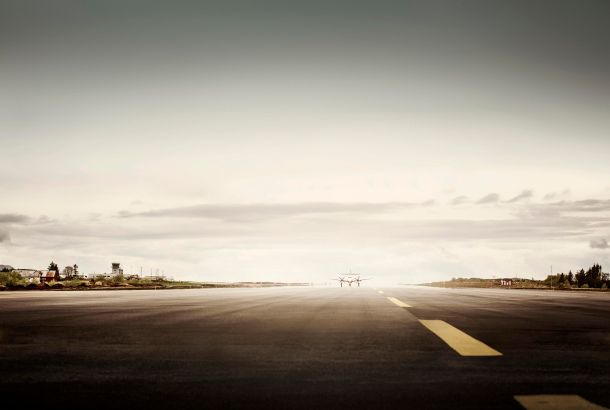 With the aim of safeguarding our society, the Norwegian Government has implemented the most pervasive measures in peacetime. In this situation, Avinor's task is to contribute to ensuring that life, health and vital social interests are safeguarded for the entire nation throughout the crisis. The transport sector and Avinor have been defined as central parts of national emergency preparedness. The closing is done to ensure that this preparedness can be maintained over time.
- Avinor's employees will also be exposed to infection, be quarantined, or need to take care of their children or other persons in their care. To ensure that we have an operational network of airports, we are now freeing up resources in order to increase robustness at other airports, and with that, securing our operational capability over time, says Dag Falk-Petersen, Chief Executive Officer at Avinor. -We will organize transportation for passengers from affected airports to the nearest operational airport.
Further actions are considered on an ongoing basis
The following airports will be closed temporarily for commercial traffic from Wednesday 18 March, alternative airport in parenthesis;
• Vardø (Alternative airport Vadsø)
• Berlevåg (Alternative airport Båtsfjord)
• Sørkjosen (Alternative airport Tromsø)
• Stokmarknes (Alternative airport Andøya)
• Svolvær (Alternative airport Leknes or Evenes)
• Mo i Rana (Alternative airport Sandnessjøen)
• Mosjøen (Alternative airport Sandnessjøen)
• Førde (Alternative airports Sogndal or Florø)
• Sandane (Alternative airports Ørsta/Volda or Florø)
- The closing of nine short runway airports for commercial traffic is a first action to ensure available resources for the operation of an airport network. Avinor is considering further actions on an ongoing basis. That includes action at Oslo Airport, says CEO Dag Falk-Petersen.
Contacts
Press service for journalists
We do not answer inquiries between 2100 and 0630 unless there is a critical incident. For info regarding flights - see avinor.no and choose airport.

Tel:
+47 918 15 614
presse@avinor.no
About The Avinor Group

The Avinor Group
Dronning Eufemias gate 6
0191 Oslo
+47 67 03 00 00
https://avinor.no/en/corporate/about-us/the-avinor-group/about-the-company
Avinor is a wholly-owned state limited company under the Norwegian Ministry of Transport and Communications and is responsible for 44 state-owned airports.


Avinor has taken a leading role in reducing climate gas emissions from the aviation industry, including the development of electric aircrafts and supplying sustainable jet-biojetfuel.


Avinor provides safe and efficient travels for around 50 million passengers annualy, half of which travel to and from Oslo Airport.


Over 3000 employees are responsible for planning, developing and operating an efficient airport and air navigation service. Avinor is financed via airport charges and commercial sales.  The air navigation services is organized as ​subsidiary wholly-owned by Avinor. Avinor's headquarter is in Oslo.