New site acquisition in Oslo
BORI Utbygging and AF Eiendom are planning homes in proximity to Lillomarka and with views of the Grorud Valley.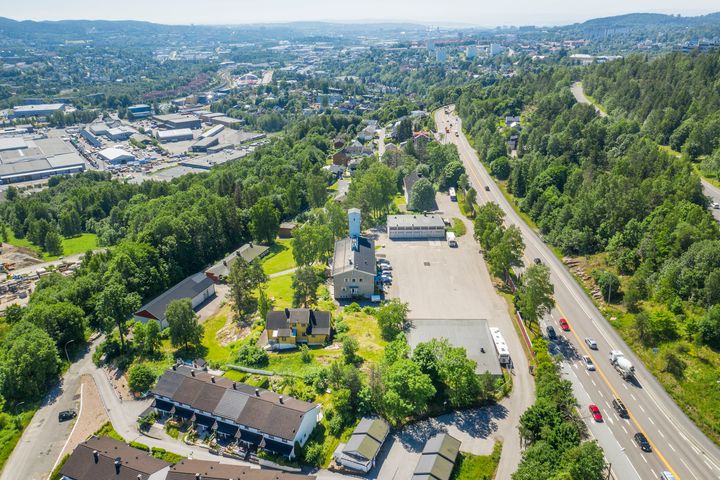 BORI Utbygging AS and AF Eiendom have together entered into an agreement with the Ministry of Justice and Public Security c/o the Directorate for Civil Protection and Emergency Planning (DSB) to buy Grorud Leir at Trondheimsveien 529. The site measures 17.4 acres and is located in Grorud. The site is beside a residential area with access to Lillomarka and partial views of the Grorud Valley.
To date, Grorud Leir has been used by the Oslo and Akershus civil defence district. Now plans are being prepared for an integrated area with homes, open squares and green spaces.
-  'This is a prioritised development area for the City of Oslo. Residents will be close to both the metro, Oslo city centre, Lørenskog with the Snø ski centre and Lillomarka. The site is also attractive because it is within a short distance to both kindergartens and schools. We have teamed up with a solid partner, and along with BORI we will develop a good and attractive residential area,' says Otto Christian Groth, a Director of AF Eiendom.
Environmentally certified homes
The homes BORI and AF Eiendom are planning are to be environmentally certified according to BREEAM-NOR, Europe's foremost environmental certification for housing.
The introduction of BREEAM certification guarantees that the homes are built with climate friendly and non-toxic materials, reduced waste volumes and that biological diversity will be taken into account at the site. It will also be arranged such that those who occupy the homes may easily live green and climate-friendly, including by way of good access to public transport and lower energy consumption for heating.
A desirable development in Groruddalen
It is a long time since new residential areas have been developed in this part of the city. The partners AF Eiendom and BORI are looking forward to taking on the task of creating good homes in Groruddalen.
-   'The site has an attractive location and the area is ripe for further development. We have every confidence that this will be a project that makes Oslo an even better city. The project will ensure that many people can move to new homes in their local area and that even more people can discover the delights of the Grorud Valley,' Groth concludes.