New contract for LAB Entreprenør at Haukeland
Helse Bergen HF has awarded LAB Entreprenør, a subsidiary of AF Gruppen (AFG), the K202 contract for a new children's and young people's hospital (BUS2) at Haukeland University Hospital in Bergen.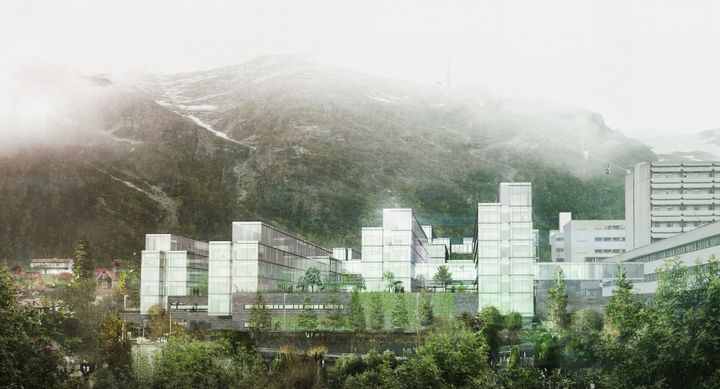 The project has a gross area of approx. 50,100 m2 and will carried out as a general contract valued at approximately NOK 339 million excluding VAT.
The contract comprises all structural fitting work, Clean Dry Building, as well as waste management for all contracts in the project.
 The work is scheduled to start in Q1 2019 with delivery in 2023.
 LAB has previously been awarded contract K201 (ground work, construction of shell, structural completion and landscaping) on the same project.
 The waiting period has been set to 11 October 18, and the contract award presumes approval by the board of the Health Enterprise.
Kontakter
General manager LAB Entreprenør AS: Gard Kvalheim, tel. +47 907 54 394
EVP Building, AF Gruppen: Henning Olsen, tel. +47 917 41 592
CEO AF Gruppen: Morten Grongstad, tel. +47 991 53 905

Om AF Gruppen ASA
AF Gruppen ASA
Innspurten 15
0603 Oslo
+47 22 89 11 00
https://afgruppen.com
AF Gruppen is a leading contracting and industrial group. The purpose of our business is to create value for our customers, owners, employees and society at large. We are proud of our good financial results, but every bit as important are the non-financial values that we create every day. A safe working environment for our employees and sub-contractor personnel, new services that help solve society's environmental challenges and ethical business operations that create security for our customers. This in turn provides us with the opportunity to create additional value for our owners.