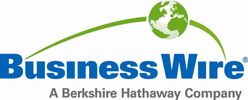 Jean Boulle Group Announces First US Clinical Trial
Boulle Medtech Ltd, a Jean Boulle Group medical technology company and the founding investor of Tendyne Holdings, Inc. ("Tendyne"), is pleased to announce that the Tendyne Transcatheter Mitral Valve Implant (TMVI) was successfully implanted in the first patient in the United States.
This follows successful implants in Great Britain and Australia in December 2014. The US implant joins the other sites as part of a multi-center global feasibility study on the safety and performance of the Tendyne Valve in patients with symptomatic mitral regurgitation of degenerative or functional etiology, some of whose condition would otherwise have been inoperable. Left untreated, mitral regurgitation can lead to heart failure and death.
The procedure was performed at Minneapolis's Abbott Northwestern Hospital in partnership with the Minneapolis Heart Institute Foundation. The surgical team consisted of Drs. Wesley Pederson (Interventional Cardiologist) and Dr. R. Saeid Farivar (Cardiothoracic Surgeon) assisted by Drs. Paul Sorajja, Benjamin Sun, and Richard Bae. The patient was discharged a few days after the operation.
Shortly after the procedure Dr. Pederson said: "This first study implant has occurred, the participant is ready for discharge and we couldn't be more thrilled."
Dr. Pederson said that the implant was simple and straightforward, the patient did well, and the successful implantation was a milestone marking the beginning of a new era of transcatheter valve replacement for patients with malfunctioning mitral valves. He also commented that if proven efficacious, the Tendyne Valve may be an option for patients with diseased, damaged or malfunctioning mitral valves who are not deemed candidates for conventional surgery.
Dr. Farivar noted that the Tendyne Valve was implanted in a beating heart, without open heart surgery, without cardiopulmonary bypass, and that the device performed as intended with a remarkable absence of post procedural mitral regurgitation. He expressed the belief that the device has the potential to offer a safe and effective solution for patients that are not suitable candidates for traditional open heart mitral valve surgery.
The Tendyne Mitral Valve is designed to give physicians total control during the procedure with a device that is fully repositionable and retrievable, allowing the surgeon to see the outcome before the procedure is closed. In addition, the Tendyne Valve is made in multiple sizes so that the physician can select the size that best fits the patient's specific anatomy. The valve is comprised of a tri-leaflet porcine pericardial valve sewn onto a Nitinol frame that is tethered to the apex of the heart.
The transcatheter procedure involves implanting the Tendyne Valve inside a beating heart without the need for open heart surgery or cardiopulmonary bypass. A catheter enters the bottom of the heart through a small incision in the chest. The catheter then enters the heart's left ventricle and is positioned to rest over the natural mitral valve. It is then anchored by an adjustable thether.
ENDS
About Boulle Medtech Ltd.
Boulle Medtech Ltd. is one of a number of medical technology companies within the Jean Boulle Group. Its holdings include Tendyne Holdings, Inc. Boulle Medtech is the founding investor and a major shareholder of Tendyne Holdings. Boulle Medtech invests in medical technology and welcomes queries from those with innovative and developing medical technologies. For more information about the Jean Boulle Group or Boulle Medtech, contact Audrey Richardson at +352 222 512, audrey@jeanboullegroup.com, or go to our website www.jeanboullegroup.com.
About Tendyne Holdings, Inc.
Tendyne Holdings, Inc is headquartered in Roseville, Minnesota and is a privately-held, clinical stage medical device company developing a unique Transcatheter Mitral Valve Implant (TMVI). Implanted in a beating heart in a hybrid operating room, the Tendyne design has proprietary and patented features that can treat a variety of mitral pathologies. With a less invasive approach than open cardiac surgery, TMVI may result in similar outcomes with fewer surgical complications. For more information go to www.tendyne.com.
Contact information
Jean Boulle Group
For more information contact
Audrey Richardson at +352 222 512,
audrey@jeanboullegroup.com,
or visit www.jeanboullegroup.com
About Business Wire

Business Wire
24 Martin Lane
EC4R 0DR London
+44 20 7626 1982
http://www.businesswire.co.uk
(c) 2018 Business Wire, Inc., All rights reserved.
Business Wire, a Berkshire Hathaway company, is the global leader in multiplatform press release distribution.