Expansion of nursing home agreed
Strøm Gundersen has signed a contract with Lier Eiendomsselskap KF to build phase 2 of the Fosshagen Resource Centre in the municipality of Lier. The Fosshagen Resource Centre is a nursing home in the municipality of Lier offering 32 nursing home places, 16 homes, and 13 rehabilitation places. The first stage of construction on the centre was completed in 2016.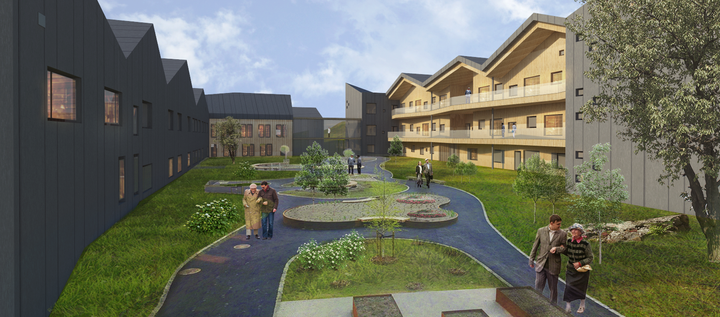 The contract includes an expansion of the centre by 40 nursing home places and encompasses residential space totalling 3,600 m2 GFA. The building will be constructed as a separate unit, but will be integrated into the existing building. The contract is a turnkey contract valued at NOK 135 million, excl. VAT.
Construction will start in May 2020 and is scheduled for completion in January 2022.
Bilder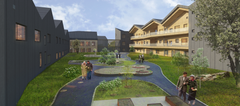 Om AF Gruppen ASA
AF Gruppen ASA
Innspurten 15
0603 Oslo
+47 22 89 11 00
https://afgruppen.com
AF Gruppen is a leading contracting and industrial group that was formed by an entrepreneurial spirit and execution capabilities. The group has 5,700 employees and revenue reached NOK 22.5 billion in 2019. AF Gruppen is listed on Oslo Stock Exchange (AFG).
We provide a broad range of services with seven operational business areas: Civil Engineering, Building, Betonmast, Property, Energy and Environment, Sweden and Offshore.