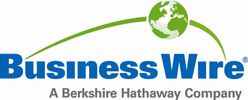 Entersekt Signs on to Mobile Connect
Entersekt, an innovator in mobile-first fintech solutions, today announced it has signed an agreement with the GSMA to offer Mobile Connect to its institutional customers. Developed by the mobile industry as a universal mobile-device–based authentication service, Mobile Connect allows consumers across the globe to access their digital accounts via a single login.
Users of the service do not have to remember multiple usernames and passwords. Instead, they identify themselves with their unique mobile number, together with a second factor like a PIN or biometric scan when additional security is required.
Entersekt already offers advanced authentication and app security solutions, but the company believes Mobile Connect could help it address several increasingly urgent challenges banks face in streamlining customer-facing digital interactions. The service can facilitate the sharing with digital service providers of mobile-operator–held user and device data – and it is contextual information like this that is key to improving digital customer journeys.
"Integrating Mobile Connect with our mobile identity platform holds a number of benefits for our customers," said Dewald Nolte, chief commercial officer at Entersekt. "The contextual data it makes available can help financial institutions improve the user experience when registering customers remotely. They could also leverage it to make better-informed risk analyses over when to step up to a multi-factor authentication to protect a sensitive transaction."
A significant percentage of consumers report abandoning remote registrations, either because of the time it takes or concerns over sharing personal information too widely online. Either way, Nolte said, Entersekt was prioritizing innovation in this area. "Considering the enormous cost of attracting new account holders and encouraging applications for additional services, none of our customers should lose a prospect at the last hurdle. Entersekt is committed to helping banks and other enterprises simplify remote enrolment while ensuring that applicants are who they claim to be."
The GSMA's chief technology officer, Alex Sinclair, said: "With Mobile Connect, the mobile industry is fulfilling an important role in the digital identity space, giving users control over their own data and enabling consumers, businesses, and governments alike to interact and access online services in a convenient, private, and trusted environment."
About Entersekt
Entersekt is an innovator of mobile-first fintech solutions. Financial services providers and other enterprises rely on its patented mobile identity system to provide both security and the best in convenient new digital experiences to their customers, irrespective of the service channel. For more information, visit www.entersekt.com.
View source version on businesswire.com: https://www.businesswire.com/news/home/20180719005023/en/
Contact information
Entersekt
Jeanne Maartens, +27 21 815 2800
SVP Marketing
About Business Wire

Business Wire
24 Martin Lane
EC4R 0DR London
+44 20 7626 1982
http://www.businesswire.co.uk
(c) 2018 Business Wire, Inc., All rights reserved.
Business Wire, a Berkshire Hathaway company, is the global leader in multiplatform press release distribution.