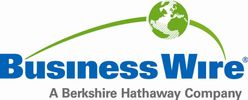 DirectorInsight Announces Corporate Rebrand
DirectorInsight, a leading provider of corporate governance analytics and solutions, is delighted to announce that the company will now operate under the new brand name CGLytics. Short for Corporate Governance Analytics, this rebrand elevates the focus on providing powerful, data-driven solutions to board members and institutional investors, allowing for better engagement, decision-making and stewardship.
CGLytics is an Environmental, Social & Governance (ESG) SaaS solution provider that specializes in the corporate governance space. The technology provides an integrated cloud-based, data-fueled solution, to independently analyze information on the value creation and governance practices of leading listed companies across the globe.
Over the past few years, the business has expanded and developed new capabilities across all spectrums of corporate governance analytics software, while continuing to embrace a customer-centric approach in its everyday operations. This is the latest chapter in what has been a year full of achievements, including formalizing partnerships with leading governance service providers and investors that leverage CGLytics' vast compensation analysis and tools for their global client base and engagement work.
Founder and CEO Aniel Mahabier, upon announcing the corporate rebrand, said:
"This rebrand signifies a milestone within our organization and is a testament to the work we have done and our vision toward the future. By changing the company's name and logo, we are better representing the unmatched solutions we bring to corporations, their board members and investors across the globe."
CGLytics is focused exclusively on providing consistent, comprehensive, real-time data, smart analytics, ratings and a suite of screening tools, including a powerful pay-for-performance review tool. The platform is powered by structured and comprehensive performance metrics, board information and executive compensation data. The company deploys machine learning and artificial intelligence to create powerful governance workflow efficiencies.
Interested parties can learn more about CGLytics on the company website: https://cglytics.com/
About CGLytics
CGLytics is the brand under which AMA Partners B.V. (Chamber of Commerce: 54985242) operates and provides services. CGLytics provides data analytics and intelligence on the "G" of Environmental, Social & Governance (ESG). Our solutions are designed to help corporations, institutional investors, financial institutions and professional services firms to efficiently and effectively manage the increasing challenges they face in reviewing and addressing corporate governance risks and associated decision-making. CGLytics provides an integrated cloud-based, data technology solution, to independently analyze data on the value creation and governance practices of leading listed companies across the globe, in a single convenient solution. CGLytics is a signatory to the UNPRI. Follow CGLytics on Twitter and LinkedIn .
View source version on businesswire.com: https://www.businesswire.com/news/home/20181004005718/en/
Contact information
CGLytics
Aniel Mahabier, +31 (0)20 4160662
About Business Wire

Business Wire
24 Martin Lane
EC4R 0DR London
+44 20 7626 1982
http://www.businesswire.co.uk
(c) 2018 Business Wire, Inc., All rights reserved.
Business Wire, a Berkshire Hathaway company, is the global leader in multiplatform press release distribution.