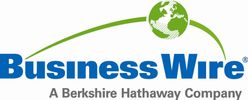 Creative Studio Powster Announces Innovation for Movie Studios
Movie studios can now sell movie theater tickets on their official movie websites. Cinemagoers can now buy tickets directly on websites such as www.deadpool.com, www.adrift.movie, www.equalizer.movie, and the upcoming site for Mission: Impossible - Fallout. These ticketing portals are activated across all social media, meaning studios can now sell their own tickets from their Facebook, Twitter, Instagram and other social media channels.
Powster creates movie websites for all six major studios and launches over 170 sites every month. After successful Beta testing, Powster has now enabled full ticketing on these movie websites so that cinemagoers can complete the entire purchasing journey without redirecting the user to a third-party website.
Powster's ability to launch full-ticketing at scale is in part related to movieXchange's MX Tickets service, Vista Group's new global ticketing platform allowing ticket sellers to integrate with and transact against all exhibitors. By integrating the full payment process into the movie site, Powster has improved the user journey of purchasing a ticket letting users purchase directly on the movie website, making going to the cinema easier than ever.
The Powster ticketing model is unique to the industry. Payments are deposited directly with the theater, eliminating the administrative hang-ups previously associated with third-party ticket sales. For studios, Powster ticketing ensures visibility and measurement of the entire purchasing process culminating in actual ticket sales.
Hollywood distributors and industry partners Twentieth Century Fox Film, Paramount Pictures, STXfilms, RealD, Annapurna, The Orchard, CBS Films, Magnolia Pictures, Amazon Studios, ShortsTV, FilmRise, GKIDS, Gunpowder & Sky, and more have partnered with Powster and integrated full ticketing flow into their systems.
Powster CEO Ste Thompson says, "We have researched into the best solution for both movie theaters and movie distributors. Our solution equally benefits both parties by enabling the movie studio to optimise their advertising and the movie theater to retain the customer."
Over 20 theaters have signed on to implement Full Ticketing upon its release. B+B Theatres, New Vision Cinemas, Celebration Theatres, Starlight Cinemas, Paramount 5, D'Place Entertainment, Envision Cinemas Bar & Grille, Main Street Theatres, Midwest Movies, FatCats Entertainment, and Tristone Cinemas are early adopters of the new system. Full Ticketing will reach over 27,000 screens in its first month(s) of processing.
Powster ticketing can be integrated into social platforms, such as Facebook, Snapchat, and Instagram, so users can complete their ticket purchase without leaving the site. Full ticketing has also been built into Powster's Facebook Messenger experiences, where users can set reminders, watch movie trailers, and organize showtimes with friends all without leaving Messenger.
Powster will be exhibiting Full Ticketing, AR capabilities, and Messenger integration at CineEurope, in the main foyer, across from the trade show registration booth. If you would like to arrange a chat in advance, please email PR and Marketing Coordinator Samantha Robinson - samantha@powster.com.
About POWSTER
POWSTER, part of the Vista Group of companies (NZX: VGL) (ASX: VGL), is a creative and innovation studio operating in London and Los Angeles. The business provides creative services to the film and music industry and creates products to help engage users with entertainment content. The global leader in film distribution marketing websites, POWSTER creates more than 170 destinations a month for 100+ movie distributors in over 40 countries. The POWSTER movie platform enables over thirty-five million cinemagoers a month to discover showtimes on official movie websites.
Website: www.POWSTER.com
LinkedIn: www.linkedin.com/company/POWSTER
View source version on businesswire.com: https://www.businesswire.com/news/home/20180607005936/en/
Contact information
Powster
Samantha Robinson
(248) 721-2025
samantha@powster.com
About Business Wire

Business Wire
24 Martin Lane
EC4R 0DR London
+44 20 7626 1982
http://www.businesswire.co.uk
(c) 2018 Business Wire, Inc., All rights reserved.
Business Wire, a Berkshire Hathaway company, is the global leader in multiplatform press release distribution.