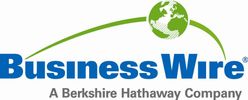 CORRECTING and REPLACING Albar Capital Deploys FlexNOW
Subhead of release should read: Out-of-the-Box Multi-Asset Execution Management System (instead of Easy-to-Install Multi-Asset Execution Management System).
The corrected release reads:
ALBAR CAPITAL DEPLOYS FLEXNOW
Out-of-the-Box Multi-Asset Execution Management System
FlexTrade (@FlexTrade) today announced that Albar Capital Ltd., a new hedge fund led by Javier Velazquez (formerly of Millennium Capital Partners LLP), is now trading equities and futures using FlexNOW, FlexTrade's new execution management system.
"The FlexNOW team was instrumental in solving several of our problems," said Jason Ruder, Trader at Albar Capital. "Not only are they helping us with our compliance requirements, they are also responsive to requests that improve my workflow."
According to Rhyd Lewis, FlexNOW Product Manager, FlexNOW's quick onboarding and easy installation process was critical for Albar Capital's launch on 2 July. "We had no problem integrating FlexNOW with Albar's portfolio and risk management platform, Paladyne, which allows Fund Managers to route orders to the dealing desk," said Lewis. "Additionally, Albar has connectivity to their executing venues via FlexTrade's zero-touch broker network."
Multi-Asset, MiFID II Compliant Trading
Designed to handle trading for equities, futures and options, FlexNOW is MiFID II compliant; provides connectivity to leading market data providers; easily integrates with any order management system (OMS) via FIX and API; and comes with its own built-in transaction cost analysis functionality.
To find out more about FlexNOW or to request a demo, please contact us at sales_eu@flextrade.com or visit www.flexnow.io .
About FlexTrade Systems, Inc.
Founded in 1996, FlexTrade Systems, Inc. is the industry pioneer in broker-neutral algorithmic trading platforms for equities, foreign exchange and listed derivatives. With offices in North America, Europe and Asia, FlexTrade has a worldwide client base spanning more than 200 buy-side and sell-side firms, including many of the largest hedge funds, asset managers, commodity trading advisors, investment banks and institutional brokers. For more information, visit FlexTrade Systems at www.flextrade.com.
View source version on businesswire.com: https://www.businesswire.com/news/home/20180719005135/en/
Contact information
For FlexTrade Systems, Inc.
James Tolve, +1-516-304-3601
Director of Marketing and PR
james.tolve@flextrade.com
About Business Wire

Business Wire
24 Martin Lane
EC4R 0DR London
+44 20 7626 1982
http://www.businesswire.co.uk
(c) 2018 Business Wire, Inc., All rights reserved.
Business Wire, a Berkshire Hathaway company, is the global leader in multiplatform press release distribution.