Construction project on behalf of Fram Eiendom in Skøyen
AF Gruppen has entered into an agreement with Thune Eureka (Fram Eiendom) to build a new office building in the Skøyen district of Oslo at Drammensveien 126.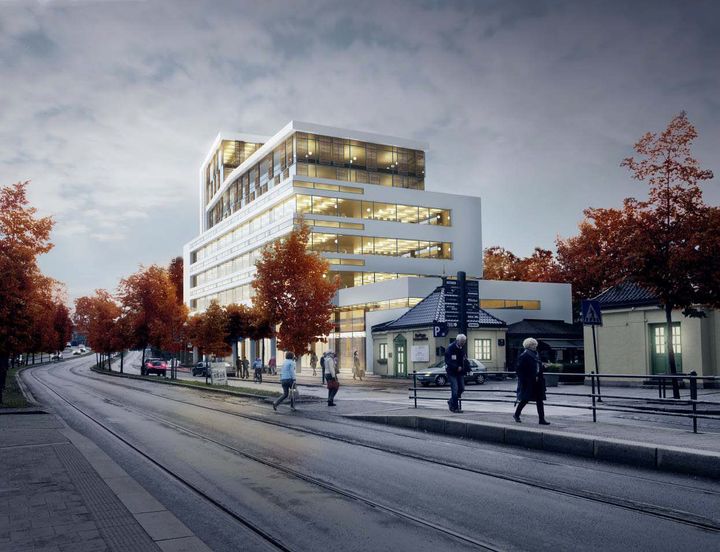 The contract encompasses construction of a nine storey office in addition to basement areas. The total gross area for this project is approximately 11,000 m2. The building will achieve an A-grade energy rating and be classified as 'Very good' in accordance with the BREEAM-NOR environmental standard. 
The NOK 285 million (excl. VAT) contract will be executed as an engineering, procurement and construction contract. Construction is scheduled to start in the fourth quarter of 2020, with completion in the first quarter of 2022.
'Together with the real estate developer Thune Eureka, we are going to build a signature building at the gateway to the Skøyen neighbourhood in Oslo. We look forward to constructing a modern, future-oriented office and commercial building with high-reaching environmental ambitions - all as part of a great partnership with our customer,' says Tormod Solberg, EVP Building at AF Gruppen.
Images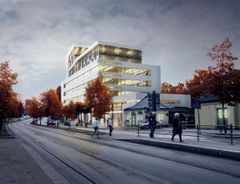 About AF Gruppen ASA
AF Gruppen ASA
Innspurten 15
0603 Oslo
+47 22 89 11 00
https://afgruppen.com
AF Gruppen is a leading contracting and industrial group that was formed by an entrepreneurial spirit and execution capabilities. The group has 5,700 employees and revenue reached NOK 22.5 billion in 2019. AF Gruppen is listed on Oslo Stock Exchange (AFG).
We provide a broad range of services with seven operational business areas: Civil Engineering, Building, Betonmast, Property, Energy and Environment, Sweden and Offshore.