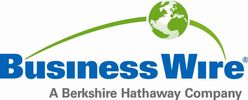 CA Ventures Announces 2 Key Hires for New European Housing Expansion
CA Ventures today announced two key hires to support the U.S. firm's planned $500 million investment in the European housing market. Industry veterans joining the firm include Carlo Matta, who will head the new London-based European division of CA Ventures, and Olaf Henschen, who will serve as managing director for developments in the Netherlands.
"These strategic hires, both of whom were hand-picked given their extensive experience on the international stage, will accelerate the growth of our European division as we continue to identify development opportunities in vastly underserved markets," said Tom Scott, CEO of CA Ventures. "With dozens of years of experience between them, Carlo and Olaf can provide us with the hyperlocal insights and relationships needed to build upon CA's existing $4.5 billion student housing and multifamily residential portfolios."
The appointments come a few months after CA Ventures, a leader in the U.S. student housing market, announced plans to expand in Europe. Specifically, CA is seeking to acquire both consented and unconsented schemes for development in addition to stalled for-sale schemes considering conversion to rental. As it grows its portfolio, the firm is seeking joint venture partners and offering broker incentives to source new investment opportunities. Target student accommodation markets will have a minimum enrollment of 15,000, while private-rented sector markets will boast a population of 200,000 or greater.
CA is currently developing two student housing communities in the U.K., two more in Poland, and is in active negotiations to acquire properties and development sites throughout both countries, as well as Ireland, Germany, Spain and the Netherlands.
Matta brings over 20 years of experience to the firm, most recently working as managing director at Optimum Asset Management in New York, where he oversaw the sourcing, fundraising and development of $530 million in real estate developments. Through prior leadership positions with Hines Europe and Actis, he has helped execute dozens of projects throughout Europe and West Africa valued at more than $3 billion in aggregate.
Henschen joins CA Ventures from LIFE Group in Antwerp, Belgium, where he served as managing director of the group's residential real estate and student housing developments in the Netherlands. He brings over 20 years of real estate development and asset management experience to his new role, where he will focus on both purpose-built student accommodations and build-to-rent residential schemes throughout the country.
CA is actively seeking additional talent to join the international team.
About CA Ventures:
CA Ventures LLC is a Chicago-based real estate investment holding company whose international portfolio includes $7.8 billion in assets throughout the U.S., Europe and Latin America. While initially focused on student housing, CA Ventures has since diversified into other sectors, including office, senior lifestyle, multifamily, hospitality and industrial. In addition to development and renovation, the firm specializes in institutional joint ventures; value-add investing; equity and debt sourcing; and asset management services. CA Ventures serves as the holding company for the CA family of companies, including CA Student Living, CA Office / Vanderbilt Partners, CA Senior Living, CA Residential, CA Industrial, CAV International and CA Hospitality. For more information, visit www.ca-ventures.com.
Editors:
For more information or to schedule an interview, contact Mimi Simon, msimon@taylorjohnson.com, (312) 267-4517 or Abe Tekippe, atekippe@taylorjohnson.com, (312) 267-4528.
View source version on businesswire.com: https://www.businesswire.com/news/home/20180801005727/en/
Contact information
CA Ventures
Mimi Simon, (312) 267-4510
msimon@taylorjohnson.com
or
Abe Tekippe, (312) 267-4528
atekippe@taylorjohnson.com
About Business Wire

Business Wire
24 Martin Lane
EC4R 0DR London
+44 20 7626 1982
http://www.businesswire.co.uk
(c) 2018 Business Wire, Inc., All rights reserved.
Business Wire, a Berkshire Hathaway company, is the global leader in multiplatform press release distribution.