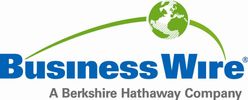 C5: Prestigious Team of Judges Announced for the Second Annual Shield in the Cloud Global Anti-Corruption Innovation Challenge
C5, the specialist investment firm focused on cyber security, cloud computing, and artificial intelligence, today announced the judges for its Shield in the Cloud innovation challenge.
Shield in the Cloud is an annual global innovation challenge to attract the best and brightest minds working to innovate the fight against corruption with Amazon Web Services (AWS), PeaceTech Lab, and SAP NS2.
This year's challenge will have a panel of five judges, an experienced group of legal, business and industry experts with expertise in national security, anti-corruption and innovation. They are:
Lucinda Low, Partner, Steptoe & Johnson LLP
In her practice, Lucinda Low has particular authority in matters involving the US Foreign Corrupt Practices Act (FCPA) and other anti-bribery and anti-corruption laws, as well as other international business compliance issues. Lucinda helps clients develop and implement customized compliance programs tailored to their business risks that meet regulatory expectations, assists with due diligence in M&A and other transactions, provides risk-mitigation and risk assessment strategy, conducts internal investigations, and defends clients in government investigation and enforcement matters, including multijurisdictional investigations.
Kurt Scherer, Chief of Staff, C5 Washington DC
Kurt joined C5 in September as part of the firm's leadership. He also served as the Director of Booz Allen's DC Innovation Center and its national innovation hub network. He leads a network of Booz Allen teams, alliance partners, entrepreneurs, and other members of a broad innovation ecosystem to increase the flow of the right ideas, talent, and technologies to solve complex mission and business problems.
Jay Collins, Vice Chairman Corporate and Investment Banking, Citi
Jay is Vice Chairman of Corporate and Investment Banking and Citi's senior government banker. He is responsible for driving content, innovation and replicable solutions across Citi's sovereign, supranational and local government client base. During his career, Jay has advised over 50 governments on privatizations, liability management and funding strategies, derivatives, and electronic banking services, including a wide range of digital solutions. Jay is also an Adjunct Professor at Georgetown University.
Moira Andrews, Director, Praetor Legal Limited
Moira is a lawyer with over thirty years' experience. Moira served in the British government at the Legal Counsel in a national security agency. She is an expert in national security, governance and leadership, international security and justice.
Andre Pienaar, Founder, C5
Andre is a lawyer and expert on cyber law. He is the founder of C5, a specialist venture capitalist group focused on cybersecurity, artificial intelligence, and the cloud. Andre serves on the board of directors for Omada, the Haven Group, and IronNet Cybersecurity. Andre is also a member of the United States Institute of Peace (USIP)'s International Advisory Council and the PeaceTech Lab board.
Entries to Shield in the Cloud are now open, and close on the 31st December 2018. There are three award categories:
Dream Big Shield. This is the prize for the most innovative start up that uses cloud to enable anti-corruption compliance, or the most innovative technology company with the best application or platform on cloud that enables anti-corruption compliance
Government Shield. This is the prize for the government department or multilateral organization with the best programme to drive innovation in anti-corruption using cloud.
NFP Shield. This is the prize for the NFP that uses cloud in the most innovative way to do anti-corruption work.
The judges will be looking for the most innovative startups, non-profits and governments innovating uses of technology for anti-corruption compliance worldwide. The winners will be announced at a gala dinner in Washington D.C. on 19 March 2019.
The prize includes AWS cloud credits and the opportunity to join the Peacetech Accelerator in Washington D.C., where they will further develop their products under the guidance of C5, AWS, SAP NS2 and PeaceTech Lab mentors. As part of this eight-week accelerator program, they will be supported by a highly experienced group of prominent international technology entrepreneurs, business leaders, investors and peace innovators. Best-in-class technical training is delivered by AWS solutions architects.
Companies can enter the challenge by emailing zach.beecher@clc.uk.com.
--ENDS--
About C5
C5 is a global venture capital firm investing in Secure Data Ecosystems, cyber security, cloud computing, data analytics and artificial intelligence. C5 has offices in Washington, London, Munich, Luxembourg and Bahrain.
C5 Accelerate with AWS, SAP NS2, and the PeaceTech Lab operates a PeaceTech accelerator in Washington, DC that scale up start-ups to prevent, predict, and mitigate conflict to make peace sustainable. The PeaceTech Accelerator is building a network of 1500 entrepreneurs worldwide dedicated to the mission to innovate peacebuilding and security.
About Shield in the Cloud
The Shield in the Cloud innovation challenge is aligned with Goal 16 of the United Nations' Global Sustainable Goal to promote just, peaceful and inclusive societies. This Goal seeks to hold institutions and governments accountable and transparent. It also aims to eliminate bribery and other forms of political and corporate corruption.
For more information on Shield in the Cloud, please visit:
www.c5accelerate.com/shieldinthecloud
Twitter: @c5accelerate
Instagram: c5.accelerate
View source version on businesswire.com: https://www.businesswire.com/news/home/20181011005331/en/
Contact information
C5
John Merva
or
Emily Jones
or
Sheena Munsami
C5Capital@hudsonsandler.com
About Business Wire

Business Wire
24 Martin Lane
EC4R 0DR London
+44 20 7626 1982
http://www.businesswire.co.uk
(c) 2018 Business Wire, Inc., All rights reserved.
Business Wire, a Berkshire Hathaway company, is the global leader in multiplatform press release distribution.