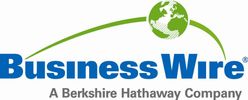 c-LEcta Signs Europe Sales and Distribution Agreement with VWR for DENARASE®
c-LEcta, a worldwide operating biotechnology company with technological leadership in the fields of enzyme engineering and bioprocess development for regulated markets like food and pharma, signs a European sales and distribution agreement for its DENARASE ® with VWR, part of Avantor. The high quality and highly active nuclease enzyme offers more efficient solutions for the removal of genetic information carriers (nucleic acids; DNA and RNA) in biopharmaceutical processes to pharmaceutical manufacturers. The availability and distribution of DENARASE ® via VWR's well established European channels harbors the potential for c-LEcta's product to gain additional share in a highly dynamic market.
DENARASE® helps to remove nucleic acids from many applications of red biotechnology and molecular biology to be marketable and to comply with regulatory requirements under lucrative and more biocompatible conditions. It has proven to be robust under demanding process conditions and quantitatively removes interfering host cell DNA and RNA from fermentation batches, e.g. during the production of vaccines and biopharmaceuticals. The complete removal of nucleic acids from pharmaceutical products is a strict regulatory demand. Furthermore, the handling of process liquids (e.g. in filtration or chromatography) can be considerably simplified and the follow-up costs reduced to a competitive level. Therefore, DENARASE® is the ideal choice for pharmaceutical manufacturers to optimize process efficiencies and improve product recovery rates for the production of safe and compliant pharmaceutical products.
DENARASE® is manufactured using a patent protected production process based on the recombinant expression in an endotoxin-free Bacillus production host. The manufacturing process does avoid the use of raw material of animal origin and antibiotics and is run in full compliance with cGMP (current Good Manufacturing Practice) requirements.
"We are very pleased to announce our distribution agreement with VWR, part of Avantor, to provide yet even better services to our valued customers in Europe" says Cord von Limburg, Head of Sales at c-LEcta. "There is a substantial opportunity here to gain additional share in what is a highly dynamic market. By partnering with VWR we believe that the combination of our product innovation and their reputation for service and quality will further develop c-LEcta´s customer base."
Based on this agreement, DENARASE® will now be available through vwr.com and all other regular VWR sales channels in Europe.
View source version on businesswire.com: https://www.businesswire.com/news/home/20181009005447/en/
Contact information
cometis AG for c-LEcta
Maximilian Franz
Phone: +49 (0) 611 - 205855 – 22
Fax: +49 (0) 611 - 205855 – 66
E-mail: franz@cometis.de
About Business Wire

Business Wire
24 Martin Lane
EC4R 0DR London
+44 20 7626 1982
http://www.businesswire.co.uk
(c) 2018 Business Wire, Inc., All rights reserved.
Business Wire, a Berkshire Hathaway company, is the global leader in multiplatform press release distribution.