Building the biggest wind farm in southern Sweden
AF Gruppen's subsidiary Kanonaden Entreprenad AB will design and construct roads, foundations and the electricity grid for Vindpark Åby-Alebo on behalf of Stena Renewable AB. The contract is worth a total of SEK 213 million, excluding VAT.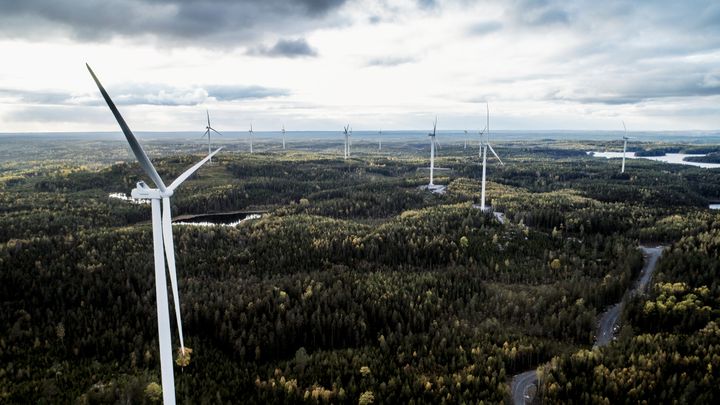 Vindpark Åby-Alebo in the municipality of Mönsterås will be the biggest wind farm in southern Sweden. It comprises 36 wind turbines with a total height of 200 metres, and is expected to generate approximately 500 GWh of renewable electricity annually. This is the equivalent of enough electricity to run 100,000 detached houses.
Renewable electricity reduces carbon emissions by around 300,000 tonnes every year, which is the same amount emitted by ordinary petrol and diesel cars in one year.
The construction of Vindpark Åby-Alebo will commence during the spring of 2020, and the facility is expected to start supplying electricity during the first quarter of 2022.
'Returning customers is a sign that we are creating value through our projects. It is particularly gratifying for us to contribute to a new wind farm that will help the climate for so many years to come,' says Bård Frydenlund, EVP Sweden at AF Gruppen.
Images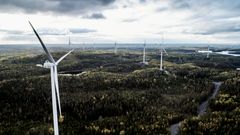 About AF Gruppen ASA
AF Gruppen ASA
Innspurten 15
0603 Oslo
+47 22 89 11 00
https://afgruppen.com
AF Gruppen is a leading contracting and industrial group that was formed by an entrepreneurial spirit and execution capabilities. The group has 5,700 employees and revenue reached NOK 18.8 billion in 2018. AF Gruppen is listed on Oslo Stock Exchange (AFG).
We provide a broad range of services with seven operational business areas: Civil Engineering, Building, Betonmast, Property, Energy and Environment, Sweden and Offshore.