Building more student housing from solid wood
AF Gruppen has entered into an agreement with the Student Welfare Organisation in Østfold to build new student housing from solid wood at Remmen in Halden.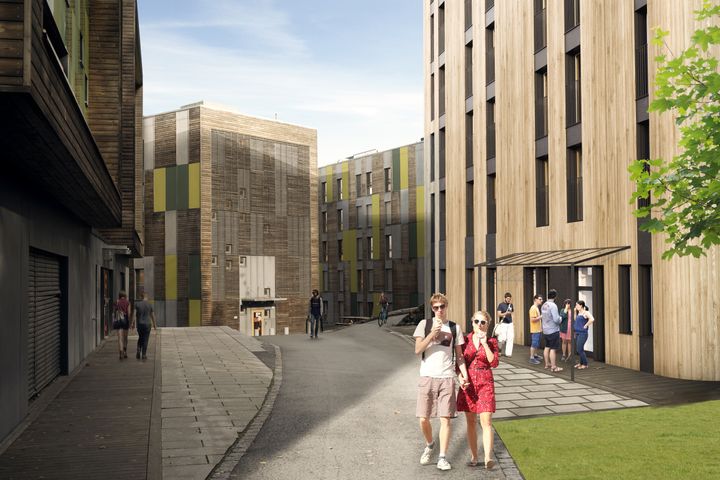 The agreement covers 213 student housing properties in a 16-storey building. The building will be situated near Østfold University College, Campus Halden.
The project will be carried out as a turnkey contract. The project kicks off in June 2020, with completion scheduled for June 2021.
The agreement has a value of MNOK 126, excluding VAT.
"We have just completed 243 solid wood student housing properties in Fredrikstad, in close collaboration with the Student Welfare Organisation in Østfold. We are now looking forward to continuing the positive collaboration and to building more new, modern flats for University College students in Halden," says Geir Flåta, EVP of AF Gruppen.
Images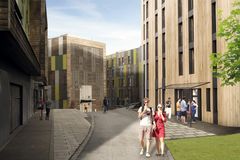 About AF Gruppen ASA
AF Gruppen ASA
Innspurten 15
0603 Oslo
+47 22 89 11 00
https://afgruppen.com
AF Gruppen is a leading contracting and industrial group that was formed by an entrepreneurial spirit and execution capabilities. The group has 5,700 employees and revenue reached NOK 22.5 billion in 2019. AF Gruppen is listed on Oslo Stock Exchange (AFG).
We provide a broad range of services with seven operational business areas: Civil Engineering, Building, Betonmast, Property, Energy and Environment, Sweden and Offshore.