Building more residential and commercial buildings in Asker
Strøm Gundersen, where AF Gruppen is principal shareholder, has entered into a contract with Tandberg Eiendom to build yet another residential and commercial building at Heggedal Torg.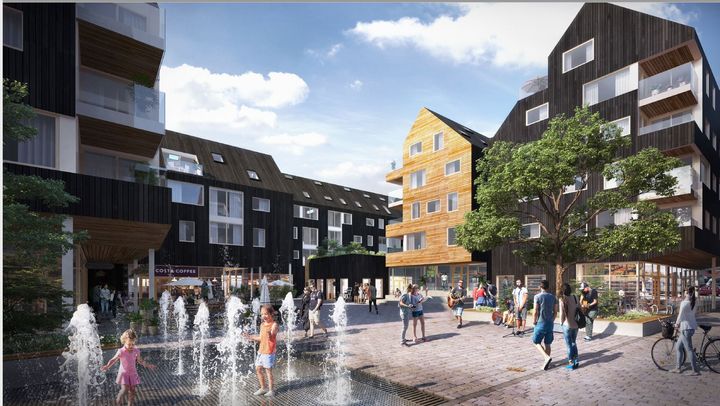 Strøm Gundersen has already built the first stage of the Heggedal Torg project in Asker and has now been selected as contractor for the next building stage. The client is Tandberg Eiendom AS.
The contract includes construction of a parking basement with commercial and residential areas of 8,907 m2 gross area above. The contract will be carried out as a collaborative turnkey contract, and is valued at NOK 170 million excluding VAT.
Building will start in 2020, and scheduled completion is for November 2021.
Images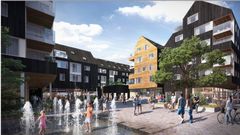 About AF Gruppen ASA
AF Gruppen ASA
Innspurten 15
0603 Oslo
+47 22 89 11 00
https://afgruppen.com
AF Gruppen is a leading contracting and industrial group that was formed by an entrepreneurial spirit and execution capabilities. The group has 5,700 employees and revenue reached NOK 18.8 billion in 2018. AF Gruppen is listed on Oslo Stock Exchange (AFG).
We provide a broad range of services with seven operational business areas: Civil Engineering, Building, Betonmast, Property, Energy and Environment, Sweden and Offshore.