Building 81 apartments in Oslo city centre
AF Gruppen has signed a contract with Bjerke Grønnegata AS to build the Grønnegata 6 residential project in Oslo city centre. Bjerke Grønnegata is owned by Bjerke Eiendom.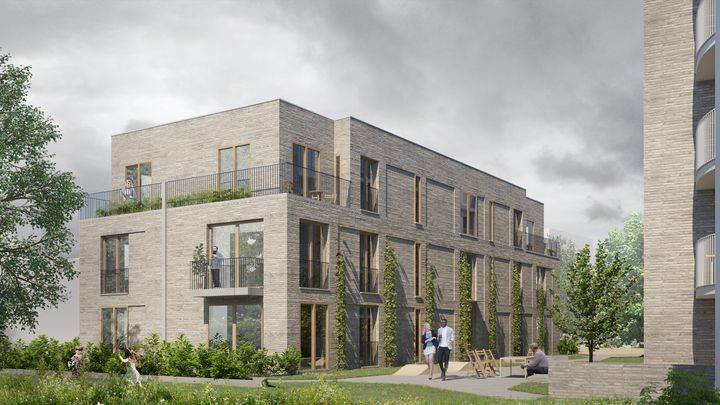 The contract is a turnkey contract valued at NOK 104 million, excluding VAT. The project comprises a gross area of 4,200 square metres gross area, and involves refurbishing 69 apartments in an existing building and building 12 apartments in a new building in the inner courtyard. The project has been developed in interaction between AF and Bjerke Eiendom since the 2019/2020 turn of the year, and includes a BlueProof solution on existing roof surfaces so that both the need for a regular infiltration system and the strain on the surface water network in Oslo will be significantly reduced.
"We have been engaged in a lengthy and successful partnership with Bjerke Eiendom in order to realise the project, and we're now looking forward to starting construction. Bjerke Eiendom is a new customer to us, and we are looking forward to a good partnership. Refurbishment in combination with an infill project is a very good match with our long-term strategy for Oslo city centre," says Eirik Wraal, EVP of AF Gruppen.
Construction is scheduled to start in the second quarter of 2021, with completion in the third quarter of 2022.
Images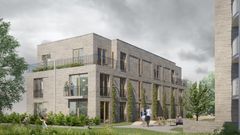 About AF Gruppen ASA
AF Gruppen ASA
Innspurten 15
0603 Oslo
+47 22 89 11 00
https://afgruppen.com
AF Gruppen is a leading contracting and industrial group that was formed by an entrepreneurial spirit and execution capabilities. The group has 5,500 employees and revenue reached NOK 27 billion in 2020. AF Gruppen is listed on Oslo Stock Exchange (AFG).
We provide a broad range of services with seven operational business areas: Civil Engineering, Building, Betonmast, Property, Energy and Environment, Sweden and Offshore.