Building 55 apartments in Bergen
LAB Entreprenør AS, a company in AF Gruppen (AFG), has entered into an agreement with Kråkehaugen AS regarding the construction of 55 apartments at Kråkehaugen in the City of Bergen.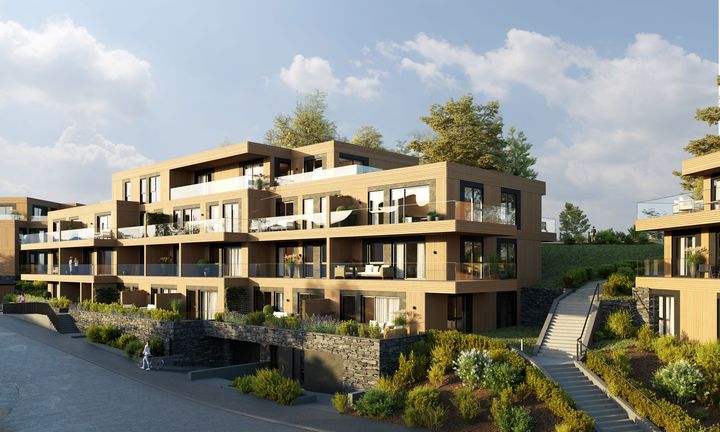 This housing project is located in a well-established residential area between the Fantoft and Paradis neighbourhoods in the Fana area of the city. The project encompasses a total of four tower blocks with subterranean parking facilities. The plans feature large apartments with spacious terraces finished to a high standard. The site is adjacent to a large open air recreation area, and the project will include generous outdoor facilities.
The contract is a turnkey contract with a total value of approx. NOK 185 million, excl. VAT. Construction work will commence in Q1 2021 and is scheduled for completion in Q1 2023.
For further information:
Managing Director of LAB Entreprenør AS: Gard Kvalheim, tel. +47 907 54 394
EVP Building, AF Gruppen: Tormod Solberg, tel. +47 950 59 495
Om AF Gruppen ASA
AF Gruppen ASA
Innspurten 15
0603 Oslo
+47 22 89 11 00
https://afgruppen.com
AF Gruppen is a leading contracting and industrial group that was formed by an entrepreneurial spirit and execution capabilities. The group has 5,700 employees and revenue reached NOK 22.5 billion in 2019. AF Gruppen is listed on Oslo Stock Exchange (AFG).
We provide a broad range of services with seven operational business areas: Civil Engineering, Building, Betonmast, Property, Energy and Environment, Sweden and Offshore.