Building 146 apartments in Ås
AF Gruppen has signed a contract with Brekkeveien 19 Utvikling to build the "Brekketunet" housing project in Ås in Viken county.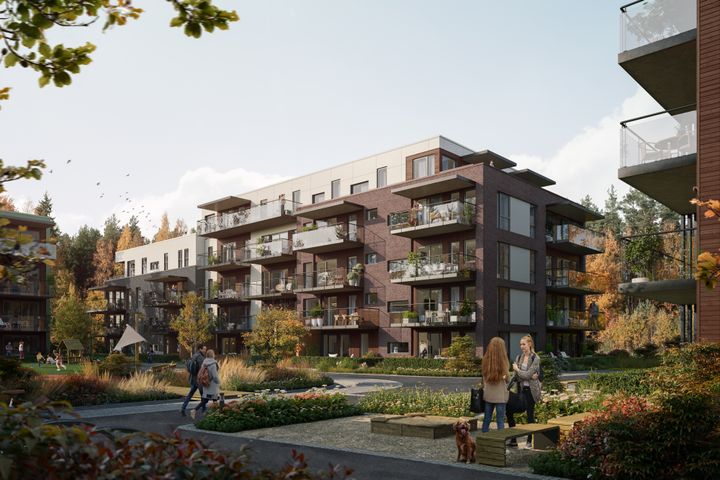 Brekkeveien 19 Utvikling is owned by OBOS Nye Hjem (50%) and Løvenskiold Eiendom (50%). The contract is a turnkey contract valued at NOK 341 million, excluding VAT.
Brekketunet has a central location in Ås, close to the centre and the Norwegian University of Life Sciences (NMBU). The project has a gross area of 17,900 m2 and comprises 146 apartments in five buildings. The apartments range in size from 33 m2 to 120 m2. In addition to the apartments, the project includes a common roof terrace and underground parking with storage areas and technical rooms.
The project will be certified in accordance with the BREEAM-NOR ambition level "Very Good". This means that the environment is considered at all stages of the construction process. As a result of this, there will also be solutions for good management of surface water and biological diversity.
"Ås is a part of an expansive region. In partnership with the customer we have used our building expertise to develop Brekketunet into an attractive residential project. We're looking forward to realising the project together with OBOS and Løvenskiold," says Tormod Solberg, Executive Vice President of AF Gruppen.
Sales start in Q1 2021. Construction is scheduled to start in the 4th quarter of 2021, with completion in the 4th quarter of 2023. Commencement of stages is subject to sufficient advance sales.
Images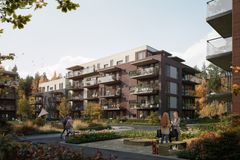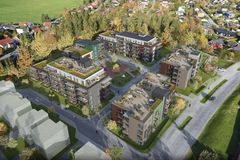 About AF Gruppen ASA
AF Gruppen ASA
Innspurten 15
0603 Oslo
+47 22 89 11 00
https://afgruppen.com
AF Gruppen is a leading contracting and industrial group that was formed by an entrepreneurial spirit and execution capabilities. The group has 5,500 employees and revenue reached NOK 27 billion in 2020. AF Gruppen is listed on Oslo Stock Exchange (AFG).
We provide a broad range of services with seven operational business areas: Civil Engineering, Building, Betonmast, Property, Energy and Environment, Sweden and Offshore.