Building 121 apartments on historic ground in Gävle
AF Gruppen's subsidiary HMB Construction has entered into an agreement to build 121 apartments for Riksbyggen in Gävle city centre.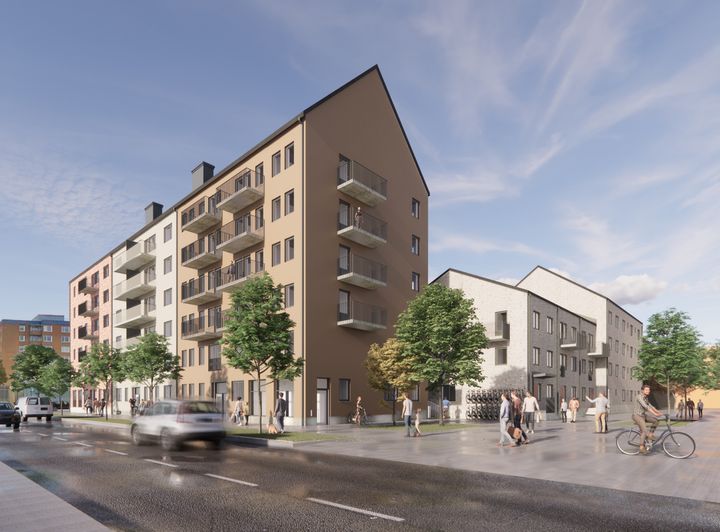 The contract is valued at around SEK 160 million, excluding VAT. Planned startup is at the 2021/2022 turn of the year, with occupation planned for the autumn/winter 2023. The project will be carried out as a design and build contract. Provisions have been made for Government investment for the project.
The homes will be in two buildings three and six storeys in height, and will contain retail premises on the lower floor. The homes are designed in accordance with Miljöbyggnad Silver.
"It is very inspiring to establish residential areas in city districts with a rich cultural history, and we're looking forward to building homes with stringent environmental requirements and a good quality of living," says Bård Frydenlund, EVP with AF Gruppen.
The project is located in the new Godisfabriken area, which is built on historic ground in the eastern part of Gävle city centre. For almost 100 years the famous Läkerol lozenge was produced here by the Ahlgrens family company. The new city district will comprise diverse homes based on both rental and housing partnerships, terraced houses and student bedsits. In the area there will also be shops, restaurants, cafes and a market hall that will be built in the former factory premises.
Images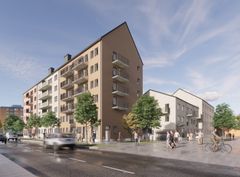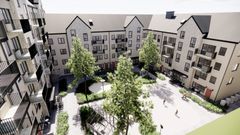 About AF Gruppen ASA
AF Gruppen ASA
Innspurten 15
0603 Oslo
+47 22 89 11 00
https://afgruppen.com
AF Gruppen is a leading contracting and industrial group that was formed by an entrepreneurial spirit and execution capabilities. The group has 5,500 employees and revenue reached NOK 27 billion in 2020. AF Gruppen is listed on Oslo Stock Exchange (AFG).
We provide a broad range of services with seven operational business areas: Civil Engineering, Building, Betonmast, Property, Energy and Environment, Sweden and Offshore.