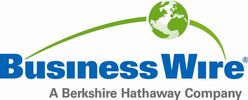 Brightree Announces eReferral Integration with athenahealth
Brightree, the leading provider of cloud-based software helping post-acute care companies improve business performance and patient outcomes, announced the release of a new solution that allows home medical equipment (HME) providers to digitally receive orders from more than 62,000 providers using athenaClinicals within the athenahealth network, the same way doctors have long referred patients to other specialists.
Before eReferral Management, physician and HME staff had to manually send, receive and process referrals and related documents via faxing and phone calls. Now, any office that uses athenahealth, a leading provider of network-enabled services for hospital and ambulatory clients nationwide, can refer patients to an HME provider the same way that they refer patients to other care settings, forwarding equipment orders directly from their electronic health records (EHR) system to the HME provider's referral workflow within the Brightree system. This allows clinical staff to remain in their native workflow, greatly reducing the time necessary to complete a referral, improving information accuracy and expediting patient care.
"With this new innovative solution, HME providers are integrated into the digital referral process that has been in place for other health providers for years," said Nick Knowlton, Brightree vice president of business development. "By digitizing the process, we are greatly improving efficiencies for both physicians and HME providers while helping to improve the overall patient experience. We're excited to bring this level of interoperability to the HME market and look forward to the positive impact it will have on the delivery of healthcare."
"We're excited to partner with Brightree to help free up athenahealth clinicians from paper- and phone-based HME ordering processes that add cost to and detract from patient care," said Evan Grossman, athenahealth vice president of integration services. "Via our single-instance, multi-tenant, cloud-based platform, all practices connected to the athenahealth network through athenaClinicals will now have seamless access to this more streamlined e-referral process without having to go through a painful upgrade process."
"We're already seeing significant benefits from Brightree's integration," said Brad Heath, vice president of operations at Family Medical Supply in Dunn, NC. "Since physicians don't have to leave their native EHR platform, we're automatically bringing in orders and documentation to support our operations, and we are able to more quickly attend to our patients and eliminate costly rework."
Brightree is actively working to connect more physicians with eReferral Management, maximizing cost and time savings for them and HMEs.
About Brightree
Brightree, a wholly owned subsidiary of ResMed (NYSE: RMD, ASX: RMD), is the leading provider of cloud-based software to improve clinical and business performance of post-acute care companies. Ranked one of the top 100 health care IT companies in the U.S., Brightree serves more than 2,500 organizations in the HME, home health, hospice, orthotic and prosthetic, HME pharmacy, home infusion, and rehabilitation home care segments. For more information, visit www.brightree.com or call 1.888.598.7797.
View source version on businesswire.com: https://www.businesswire.com/news/home/20180614005257/en/
Contact information
Media:
For Brightree
Mary York, 678.781.7217
mary@williammills.com
About Business Wire

Business Wire
24 Martin Lane
EC4R 0DR London
+44 20 7626 1982
http://www.businesswire.co.uk
(c) 2018 Business Wire, Inc., All rights reserved.
Business Wire, a Berkshire Hathaway company, is the global leader in multiplatform press release distribution.