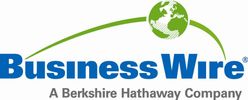 Brest University Hospital and HEMARINA Present Positive New Advances from the Initial Clinical Trial of HEMO2life® at the American Transplant Congress in Seattle
Brest University Hospital and HEMARINA announced at a poster 1 session at the American Transplant Congress ( American Transplant Congress  "ATC") 2 , the leading global organ transplant congress, the interim 3-month results from the OxyOp 3 study, presented by Professor Yannick Le Meur, the trial's principal investigator. This study, conducted at six French transplant centres, followed, for one year, patients who had received a kidney that had been preserved in a solution containing the HEMO 2 life ® additive.
Brest University Hospital and HEMARINA had already published initial very positive results on the safety in use of HEMO2life® in November 2017 (click here for more details), namely:
No product-related graft loss, according to the Independent Data Safety Monitoring Board (IDSMB),
No death at 3 months,
No major adverse event related to HEMO2life®,
No immunological, allergic or pro-thrombotic effects,
Promising preliminary efficacy data.
The new results presented confirm this major medical innovation in kidney transplants. In terms of efficacy, two major results should be noted:
Fewer patients who received a kidney preserved with HEMO2life® suffered from Delayed Graft Function (DGF): 6.98% vs 26.19%. This marker, the DGF, is predictive of the long-term success of the transplant,
Another blood parameter, like serum creatinine, which indicates a defect in the elimination of organ waste in the blood, also marked the difference between the two patient groups; patients whose kidneys had been preserved with HEMO2life® reached target levels of serum creatinine in an average of 7 days, compared with an average of 13 days in the other patient group. Moreover, this parameter is usually studied to assess the success of a kidney transplant.
Professor Yannick Le Meur, Nephrologist, University Professor, Head of Department at Brest University Hospital, stated "HEMARINA's technology is extremely promising: its use by the surgical teams is simple and can easily be integrated into current practices. It should make the teams' work easier by giving them more time to prepare transplants. I am therefore very pleased to present the results of this world first to the entire scientific community gathered at the ATC and to be able to share them with colleagues worldwide".
Dr Franck Zal, co-founder and CEO of HEMARINA added: "We are delighted with the results obtained. HEMO 2 life ® enables delayed graft function to be reduced by almost two-thirds. This criterion is a predictor of the long-term survival of the transplant and unambiguously demonstrates excellent preservation of the graft compared with existing clinical techniques. We are fully committed to bringing this medical device onto the market. We expect HEMO 2 life ® to very rapidly become the benchmark in graft preservation. These clinical results contribute to strengthening our technological platform. A transplant is so precious that we should give it every chance of success. We owe it to the donors, the receivers, and their respective families".
1 Poster: reference D48 presented on Tuesday 5 June 18:00 – 19:00, Hall 4 EF
2 ATC: global congress for Health professionals who are interested in the clinical and research aspects of organ transplantation. It brings together 5,000 participants and exhibitors
3 OxyOp: evaluation of a marine OXYgen carrier, HEMO2life®, for hypOthermic kidney graft preservation before transplantation (first human clinical study of a marine oxygen carrier).
References:
Congress website: https://atcmeeting.org/
Programme: https://atcmeeting.org/sites/default/files/docs/2018/atc2018_cti_program_4-30-18.pdf
Further information on the OxyOp trial can be found at https://www.clinicaltrials.gov./
For more information, visit our website: www.hemarina.com
View source version on businesswire.com: https://www.businesswire.com/news/home/20180606005936/en/
Contact information
Actifin
Jenna Driff, Tel: +33-(0)1-56-88-11-21
E-mail: jdriff@actifin.fr
About Business Wire

Business Wire
24 Martin Lane
EC4R 0DR London
+44 20 7626 1982
http://www.businesswire.co.uk
(c) 2018 Business Wire, Inc., All rights reserved.
Business Wire, a Berkshire Hathaway company, is the global leader in multiplatform press release distribution.