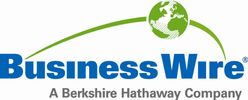 Breakdance World Champions Star in Original Dance Clip Showcasing Wafer Messenger's Commitment to Endless Creativity
Creativity can be expressed in many different ways: drawing, writing, acting, dancing etc. Dancing is especially interesting because it is one of the first creative forms of expressing ourselves when we're children. While we get better as we get older, most people have clear limits as to what they can bring to the dance floor. But others, others just seem to be limitless.
This press release features multimedia. View the full release here: https://www.businesswire.com/news/home/20180613005653/en/
In order to showcase the creative and limitless nature of both dancing and Wafer Messenger, the Luxembourgish startup collaborated with 2017 Breakdance World Champions Battle Droids B-Boy Crew in the form of a revolutionary dance clip that combines world class breakdancing with an awesome new style of filming and editing.
Director Richard van der Vieren, founder of "An Overdose Of Awesomeness" (AOOATV), used the first of its kind 360 camera to capture the junior dance crew showing their moves at world famous Venice Beach in Los Angeles.
Wafer Messenger, the app that combines "Endless Creativity", "Limitless Reach" and "Absolute Privacy", is constantly on the lookout to push boundaries. "Rather than focusing on ourselves, we wish to communicate our core values by enabling and promoting creativity wherever we can" says Robert Llanes, co-founder and COO at Wafer Messenger.
Samuel 'Sambo' Revell, who has trained multiple generations of dancers for the past twenty years, and is now mentoring the Junior World Champions concludes that the collaboration with Wafer Messenger has been a great opportunity for our crew to show the world what we do best. Together with the kids I hope to reach the eyes of many with this innovative concept."
We'll let the video do the talking:
https://www.youtube.com/watch?v=jGWKd9TSbWI&feature=youtu.be
For press enquiries please contact press@wafer.me
###
About Wafer:
Wafer is an international startup with offices in Luxembourg, the United States, and India. The company officially launched in September 2017 after successfully raising €940,000. Wafer Messenger has already been installed on over 600.000 smartphones worldwide within its first 6 months on the market and the team works constantly to release new features for its users.
View source version on businesswire.com: https://www.businesswire.com/news/home/20180613005653/en/
Contact information
Wafer
Stan Debruyn, +352691951130
stan.debruyn@wafer.me
About Business Wire

Business Wire
24 Martin Lane
EC4R 0DR London
+44 20 7626 1982
http://www.businesswire.co.uk
(c) 2018 Business Wire, Inc., All rights reserved.
Business Wire, a Berkshire Hathaway company, is the global leader in multiplatform press release distribution.